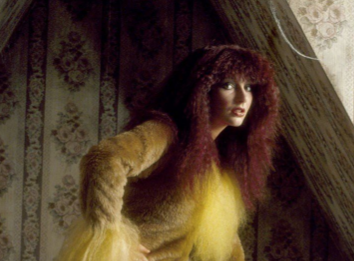 Damon Metrebian, the founder of Super Bear Studios in France, at which Kate recorded the bulk  of her album Lionheart, has posted a memory of that time on his Facebook page as well as a page from their studio guestbook signed by Kate and Del in 1978. Super Bear Studios was sadly destroyed in a fire in 1986.
"40 years ago we were deep into the production of LIONHEART, Kate Bush's second album which featured songs, including "Wow", "Hammer Horror" and "Oh England My Lionheart". Kate is (and remains to this day) one of the most authentic and beautiful souls I ever had the privilege to meet."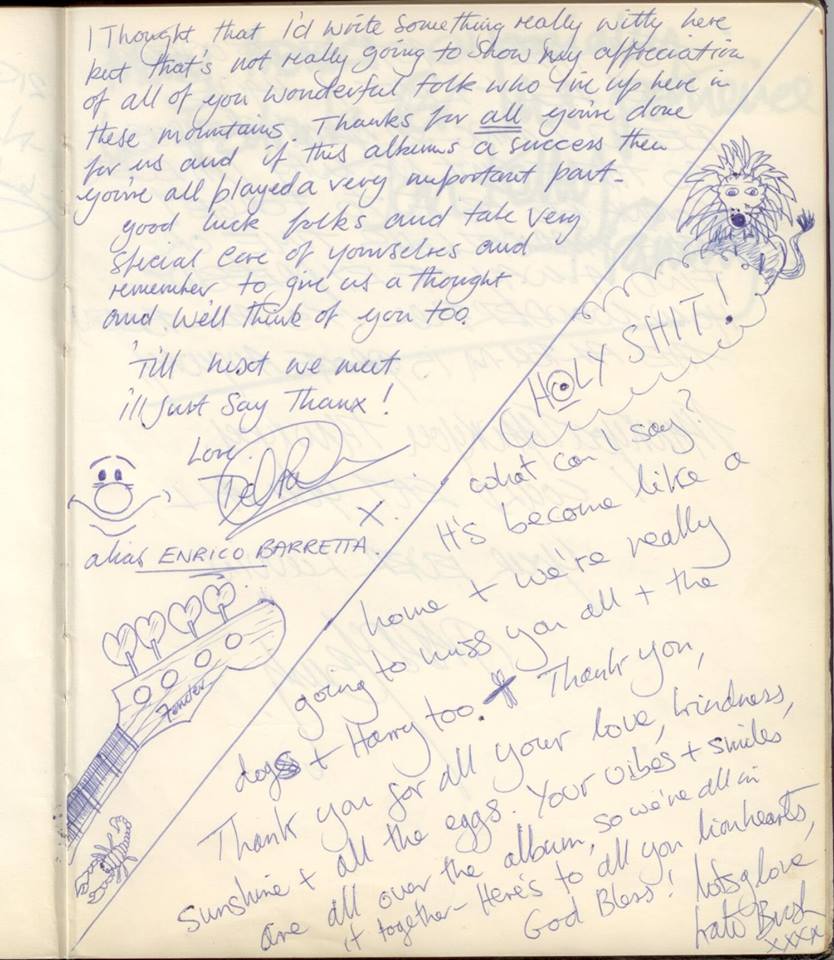 Kate said afterwards: "[Recording in France] was an amazing experience. I mean it's the first time I've ever recorded out of the country. And the environment was really quite phenomenal, I mean it was just so beautiful, it was so unlike anything I'd seen for a long while. And I think there was so many advantages to it, but there were a couple of disadvantages – the fact that it was so beautiful, you couldn't help but keep drifting off to the sun out there, you know, that sort of thing. But you just didn't feel like you needed a break, because the vibes and the weather and everyone around was just so good, you know, you didn't feel like you were working. It was really, really fun." (Lionheart Promo Cassette, EMI Canada, 1978)
More memories of Lionheart on our latest podcast episode here!