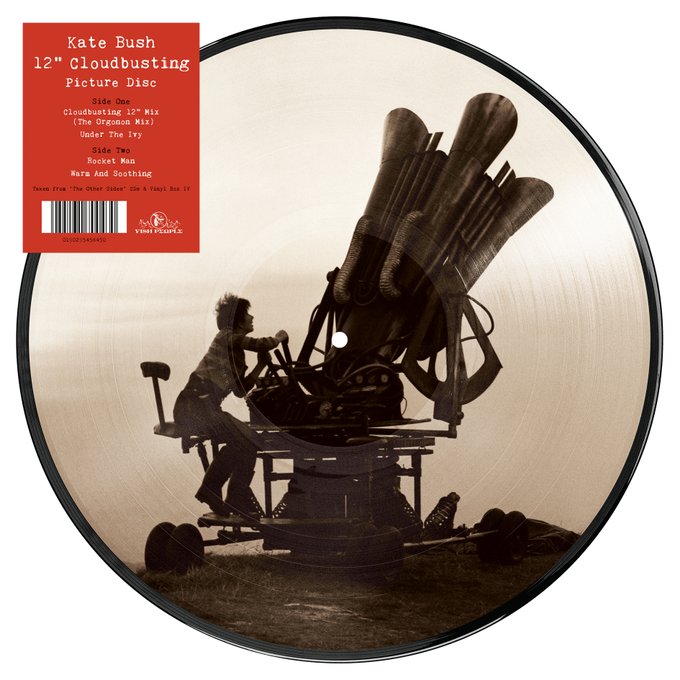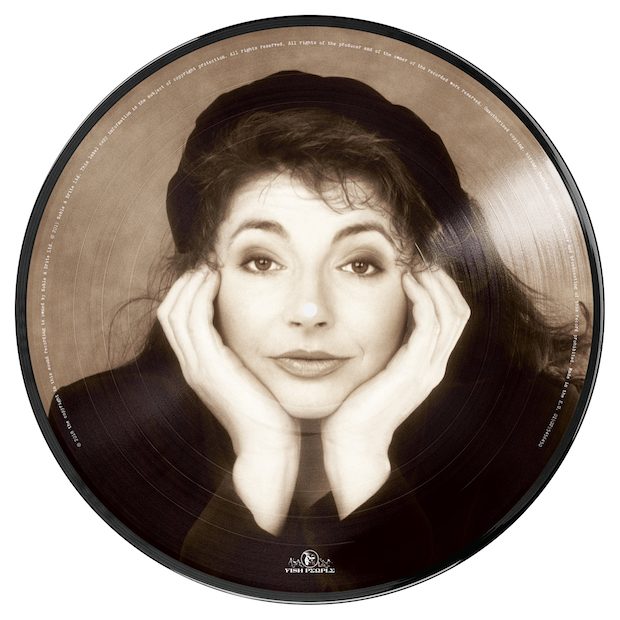 What is it? Kate has decided to release a (rather lovely) new 12″ picture disc of Cloudbusting, issued through selected record stores around the world on Friday May 24th. The disc features the original imagery from both the 1986 Cloudbusting single and the 1991 Rocket Man single (as shown below).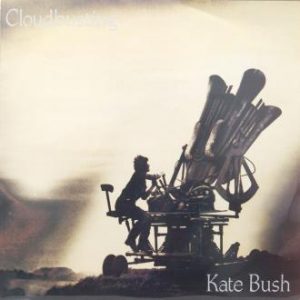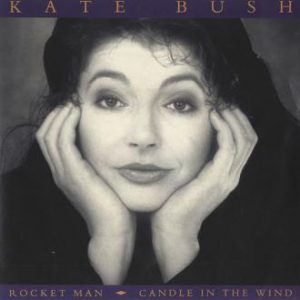 Why is it being released? Kate didn't release any special vinyl for Record Store Day this year, but this picture disc coincides with her recent 4CD collection of rarities, The Other Sides, itself part of the Kate Bush Remastered project. In this way it is promoting her entire reissued back catalogue and supporting a lot of independent record shops worldwide in the process, as well as some selected larger retailers.
Tracklisting? The disc has 4 tracks and they are all taken from The Other Sides 4CD set AND also on the Remastered in Vinyl IV 4 disc box set. Side 1: Cloudbusting (The Orgonon Mix, 2018 Remaster) / Under The Ivy (2018 Remaster) Side 2: Rocket Man (2018 Remaster) / Warm And Soothing (2018 Remaster).
How to get one? An almost complete list of participating retailers is now up on Kate's official site. Any fans who may not live near a record store, or who find their local store's small allocation of discs has sold out – please know that many of the retailers are offering the disc online, even some not listed on Kate's site, so don't pay crazy Ebay/Discogs prices, shop around!
How limited is it? Kate's site says that the disc will be an "extremely limited edition" release, but we don't think it will be quite as limited as previous Record Store Day discs such as Lake Tahoe or the pink vinyl Hounds of Love EP, which now command huge prices on the collector's market. Our best guestimate is 4,000-5,000 copies worldwide…but that hasn't been confirmed! Our advice: if you do feel like adding this gorgeous disc to your collection (and who can argue with that iconic imagery from the Cloudbusting video shoot!) secure your copy now either in-store or online, before it sells out.