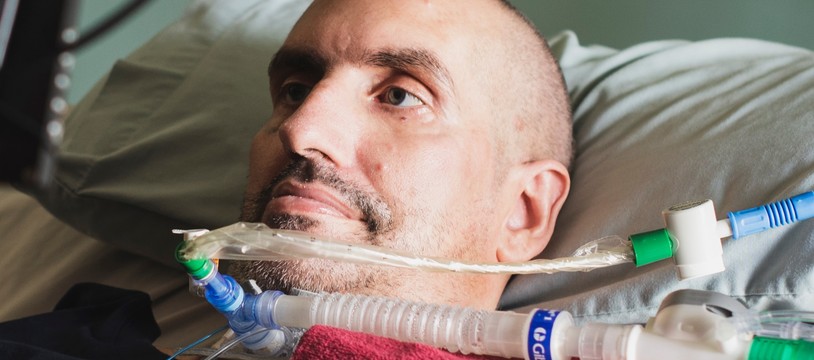 A feature in The Guardian has spread the word on a remarkable album of music. Pone, real name Guilhem Gallart, is living with motor neurone disease since 2014, also known as ALS. He has composed an instrumental beat album, "Kate and Me", as an ode to Kate Bush – each of the songs contain samples from one or more recordings Kate has made, interwoven with beats and rap vocals from the likes of Jay-Z, Style P and Biggie Smalls. As he cannot move his body he uses eye-tracking technology to compose and build his intricate compositions on a computer screen.
Pone chose to work with material by Kate as he had long worshipped for her "singular originality and own sampling work with Peter Gabriel", he says. "And her voice, of course." From the piece in The Guardian by Anaïs Brémond:
The result is an emotional, spacious record with a sci-fi quality. With trademark optimism, Pone says he "wasn't limited" while producing it. "Rather the opposite. I was able to try new techniques. Before, it was way more immediate; now the process is really slow, but I use this time to properly think about the music." I am intrigued by the final song, the 30-minute Loin de Tout ça: an icy, cavernous and seemingly endless vocal taken from Under the Ivy, the B-side to Bush's 1985 single Running Up That Hill: "When we work, us beatmakers, we often hear the same loop for hours," says Pone. "It really transforms our perception of sound, it immerses you in a different world. This is why I extended the track so much. This is the experience I wanted to share."

In August last year, Pone finished Kate & Me and released it online for free (a physical version is now available in France). When he's not imparting his encyclopaedic knowledge of soul, US and French rap in carefully written blogposts, he is actively promoting Kate & Me on social media – to an awestruck response…What about Bush herself? He hopes she isn't too upset that he took liberties with her work, but he doubts whether she has listened to the album. "It seems like she's untraceable. She's probably making marmalade in the depths of the Scottish Highlands." Pone, meanwhile, is making lemonade from life's lemons.
The album, Kate and Me, is available on Spotify and CD and vinyl versions are available to purchase at www.fnac.com here.