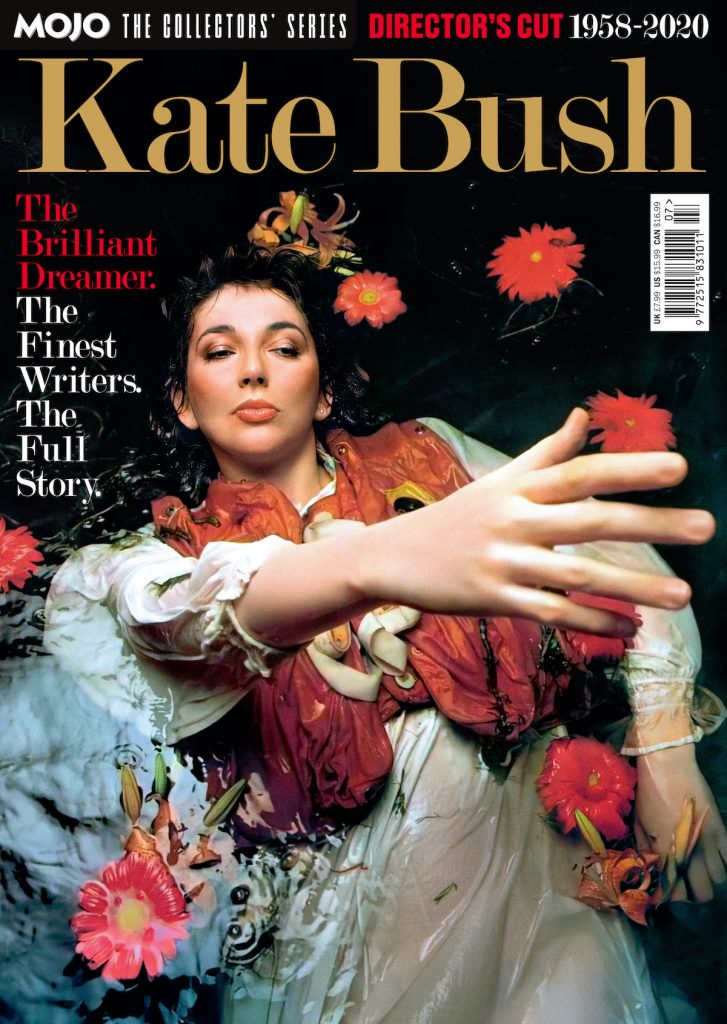 Beautiful photo by John Carder Bush on the cover there from the sessions for The Ninth Wave! The editor has sent us a press release: MOJO The Collectors' Series: KATE BUSH DIRECTOR'S CUT 1958-2020. MOJO is delighted to present its finest writing on Kate Bush in a collectable single deluxe volume.
As one of the most original and extraordinary figures in music, Kate Bush deserves to be saluted in style – and that's exactly what this sumptuous 132-page magazine does. Drawing on MOJO's many exclusive interviews with the singer down the years, plus a wealth of archive features and rare and iconic images, DIRECTOR'S CUT 1958-2020 traces Kate's remarkable story from her pre-fame days recording demos with Pink Floyd's David Gilmour and breakthrough success with Wuthering Heights and The Kick Inside album, right through to the creation of the mid-'80s masterpiece Hounds Of Love and on to her millennial return to live performance with 2014's breathtaking Before The Dawn shows.
Among the other wow-some treasures you'll find within its covers are an unguarded 1980 Sounds interview conducted by writer Phil Sutcliffe, Tom Doyle's epic four-hour encounter with the singer after she returned from a decade's hiatus with 2005's Aerial album, a run-down of Kate's 50 greatest songs and guide to all her key albums. Plus much more besides. Unbelievable indeed!
KATE BUSH DIRECTOR'S CUT 1958-2020 is available in shops and to buy online at www.greatmagazines.co.uk/mojo-specials from October 1, 2020.