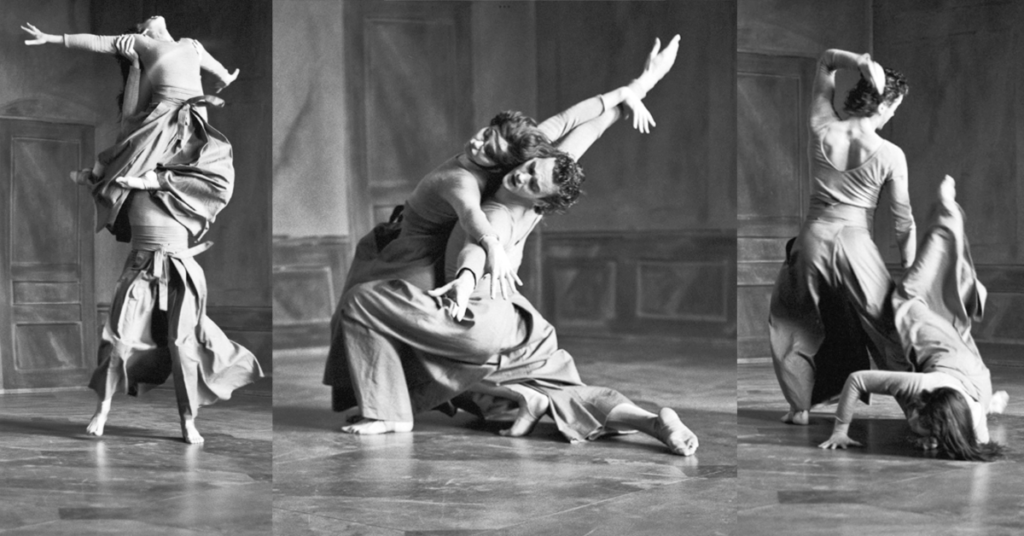 The news of Kate's second ever Number 1 in the UK with Running Up That Hill (A Deal With God) has become a huge story as the UK midweeks chart indicate that Kate could hold on to the Number 1 spot in her home country for a second week running, a story picked up by the NME here and Official Charts site here, though she of course faces competition from the likes of Drake and LF System…we will see what happens. The BBC have called it a "remarkable resurgence" in popularity for Kate. Music Week have described the result as "incredible." The Guardian called her UK Number 1 "improbable and inspiring" while Billboard says that Kate has "run a UK chart race like no other artist." Across the Irish sea, Entertainment.ie and The Journal celebrate her Irish Number 1 chart success here and here.
[While we have you here, if you're liking what we do at www.katebushnews.com consider throwing us a very small donation to help us support running costs here: https://ko-fi.com/katebushnews]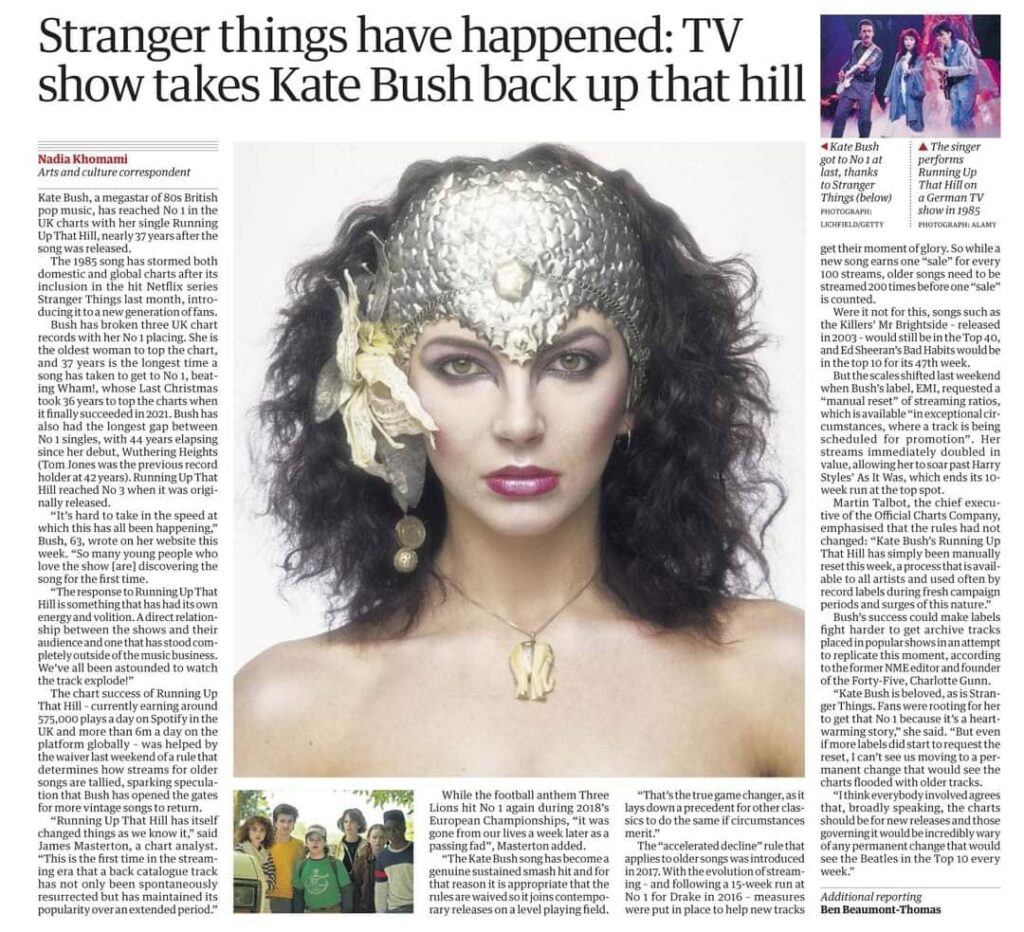 Kate herself wrote yet another heartfelt post on her official site thanking everyone for supporting the song with the headline "On Top of that Hill."
The Duffer Brothers have created four extraordinary series of Stranger Things in which the child actors have grown into young adults. In this latest series the characters are facing many of the same challenges that exist in reality right now. I believe the Duffer Brothers have touched people's hearts in a special way, at a time that's incredibly difficult for everyone, especially younger people.

By featuring Running Up That Hill in such a positive light – as a talisman for Max (one of the main female characters) – the song has been brought into the emotional arena of her story. Fear, conflict and the power of love are all around her and her friends.

I salute the Duffer Brothers for their courage – taking this new series into a much more adult and darker place. I want to thank them so much for bringing the song into so many people's lives.

I'm overwhelmed by the scale of affection and support the song is receiving and it's all happening really fast, as if it's being driven along by a kind of elemental force.

I have to admit I feel really moved by it all.
Thank you so very much for making the song a No 1 in such an unexpected way.


Kate
By landing at Number 1 on the Official Singles Chart, Kate achieves three all-time Official Chart records simultaneously; the longest-ever gap between Number 1 singles (44 years since Wuthering Heights), longest time taken for a single to reach Number 1 (37 years), and, as well as being the youngest ever with Wuthering Heights aged 19, Kate also becomes the oldest female artist (at 63) ever to score a UK Number 1 single, replacing Cher, who was 52 when Believe topped the Official Singles Chart in 1998. Cher has congratulated Kate on beating her record on Twitter: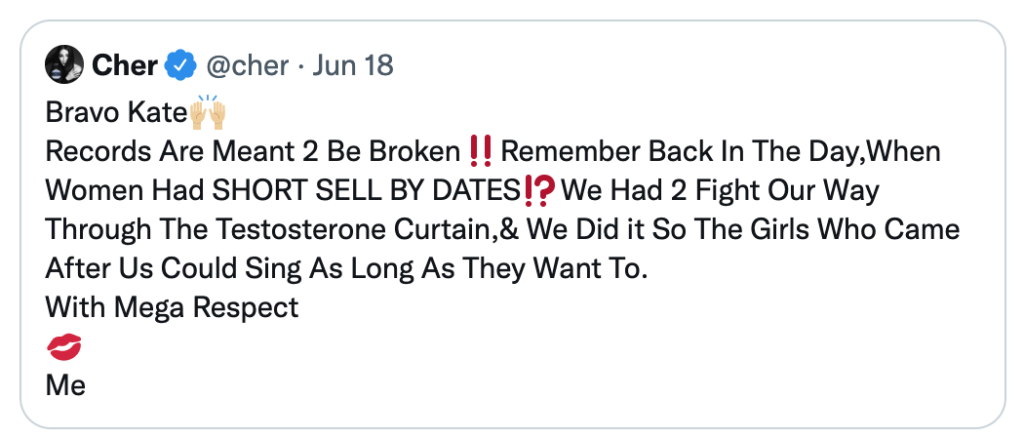 Martin Talbot, Chief Executive, Official Charts Company, comments: "It has been fantastic to see the iconic Kate Bush climbing up the Official Singles Chart with Running Up That Hill – and to see her breaking a slew of records into the bargain. The way that a new generation of music fans have taken her classic track to their hearts really does cement Kate's position as an all-time great, if that were at all necessary."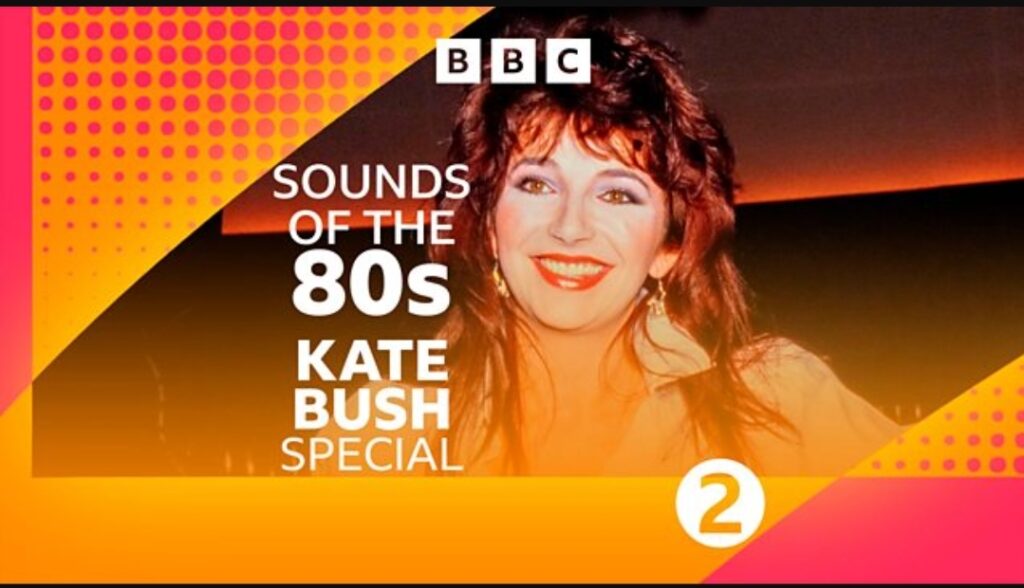 BBC Radio 2 had an excellent hour long Sounds of the 80s Kate Bush Special hosted by Gary Davies on Friday night and featuring our own Dave Cross selecting his favourite Kate tracks from that decade – you did an amazing job, Dave! Also featured were Midge Ure, Suzanne Vega, Moya Brennan from Clannad, Sananda Maitreya and Def Leppard's Joe Elliott. Listen back to the show here. BBC Radio 6 also had a two-hour Now Playing show hosted by Tom Robinson "celebrating her back catalogue with two hours of listener picked hits, hidden gems, lost classics and vintage album tracks." Lovely to hear the likes of Houdini and Rocket's Tail played on the radio! Listen back here.
On Celebrity Gogglebox on Channel 4 in the UK, some well-known faces were gripped by Kate's song as they watched THAT scene from Stranger Things. Excellent.
Legendary producer, Alan Parsons has congratulated Kate in a Facebook post. He writes: "I am so thrilled for Kate Bush for making music history as the oldest song to hit #1 on the Streaming Charts and hitting #1 on Billboard Global 200! I have always had the highest regard for her artistry. Stuart Elliott and Ian Bairnson played on many of her records, and Andrew Powell (Alan Parson's Project Orchestral Arranger) produced her first two albums."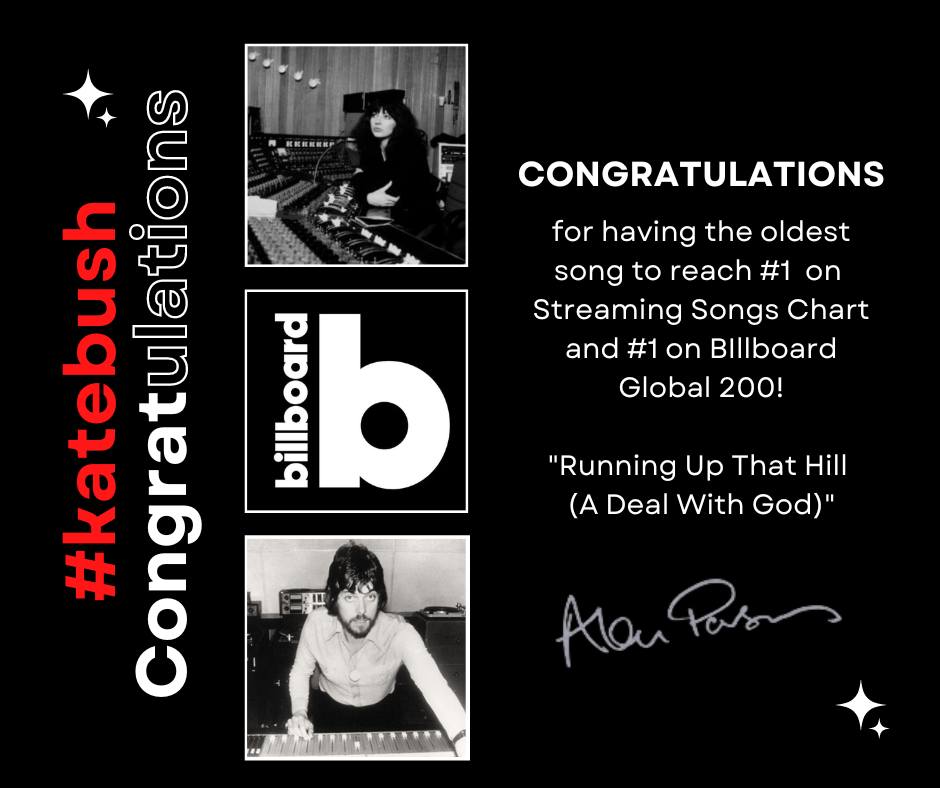 The Sunday Times Style Magazine has a quote from me, Seán (!), on Kate's fashion sensibilities here. I was also briefly quoted in an article for the prestigious Christian Science Monitor newspaper by Stephen Humphries, syndicated to Yahoo News in the US, here.
Vanity Fair magazine has interviewed Stranger Things actress Sadie Sink about her thoughts on Running Up That Hill (A Deal With God).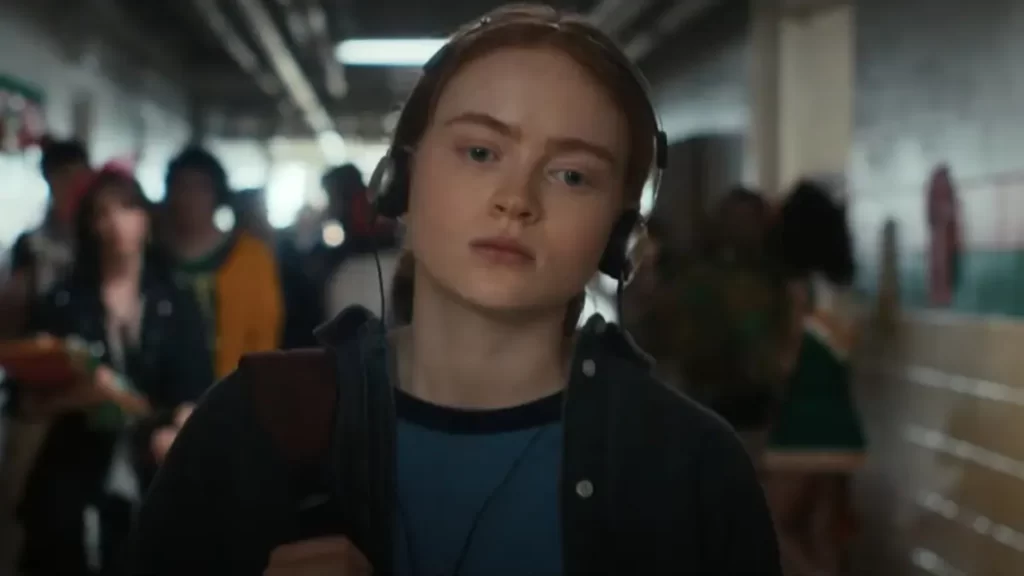 What was your familiarity with Kate Bush before filming this season?
I did not know Kate Bush beforehand, but then I immediately skimmed through her work and then became increasingly more obsessed, and then I was listening to her all the time. I cannot even tell you how many times I've listened to "Running Up That Hill." It's been a lot, but I'm still not sick of it, which is good. [Laughs.] Knowing the emotional connection that she has to that song, and how it's kind of her anthem, played into it. It's something about the energy of the song, the synth and the lyrics and everything. It's so perfect. They could not have picked a more perfect song.
So how were you listening to it as you filmed the sequence, and as you prepared for it?
I think on the day that we were filming the running sequence in episode four, we had the song playing. And I always would have it playing in my headphones. There was an actual cassette in the Walkman and I could listen to it if I wanted to, but I did do a whole day in my own time where I just was home and had it playing on in the background for the entire day, just to see if I would go insane, because that's what Max was having to do. So I'm like, Oh, my God. Would you get sick of it? How is she doing this all day?
And you did not get sick of it!
Honestly! It just brings up so many emotions, and it's such an epic sequence, and I feel like it'll always be tied to that moment.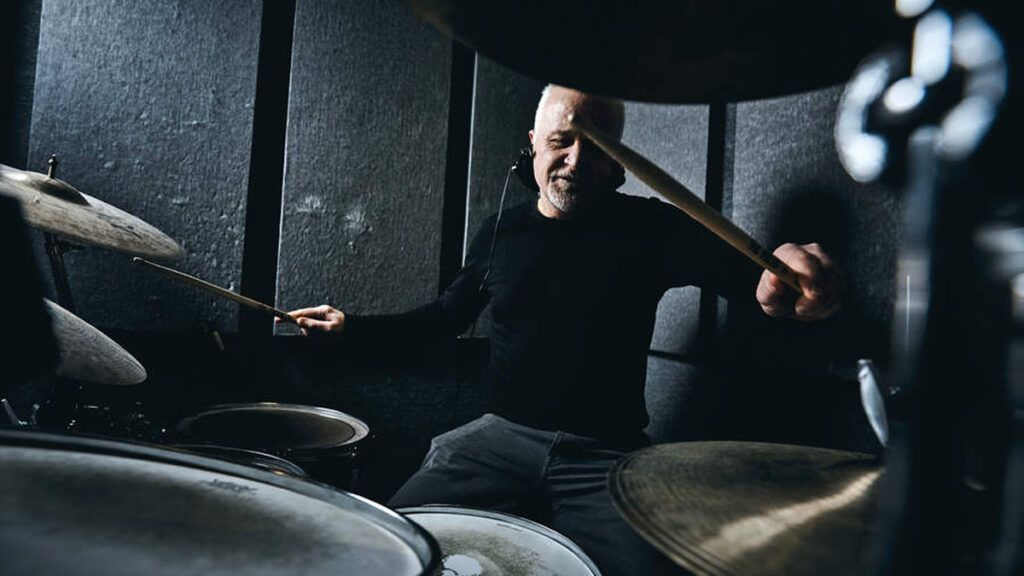 Finally, drummer Stuart Elliott, who played drums on Running Up That Hill (A Deal With God) and also on the vast majority of Kate's albums, has been interviewed by the Percussion Discussion podcast and has some great things to say about Kate and the current global success of the song here.
[While we have you here, if you're liking what we do at www.katebushnews.com consider throwing us a very small donation to help us support running costs here: https://ko-fi.com/katebushnews]
Official Charts Updates: Kate is number ONE in the UK, Ireland, Australia (2nd week at the top!), New Zealand (2nd week at the top!), Sweden, Switzerland, Norway, Austria. She is number 3 in France and remains at number 4 in Germany! She remains in the Top 5 in the USA, dropping one place from 4 to 5 on the Billboard Hot 100 in the USA, and she holds at #2 in Canada. Hounds of Love has reached 12 in the US Albums charts, her highest ever US album chart placement.
Billboard Charts: Kate is Number 1 on the Global 200 and No.1 in the US on both the Streaming Songs and Digital Song Sales sales charts. Also number 1 in the Billboard regional charts in Belgium, Iceland and Luxembourg.
Spotify: Kate moves down one place to #2 on the Global Weekly Spotify chart after reigning at the very top of the world's biggest music streaming platform for a week! On the national weekly Spotify charts, she is number 1 in Australia, Belgium, Canada, Ireland, New Zealand, Switzerland, UK and USA. Kate is No.1 on the daily Global Spotify viral music chart.
iTunes: Kate is number 3 in the world on iTunes, and number 1 in the US, UK, Australia, Canada, Ireland and New Zealand.
Shazam: Kate drops 1 place to number 2 in the most searched for songs on the Shazam app in the world!