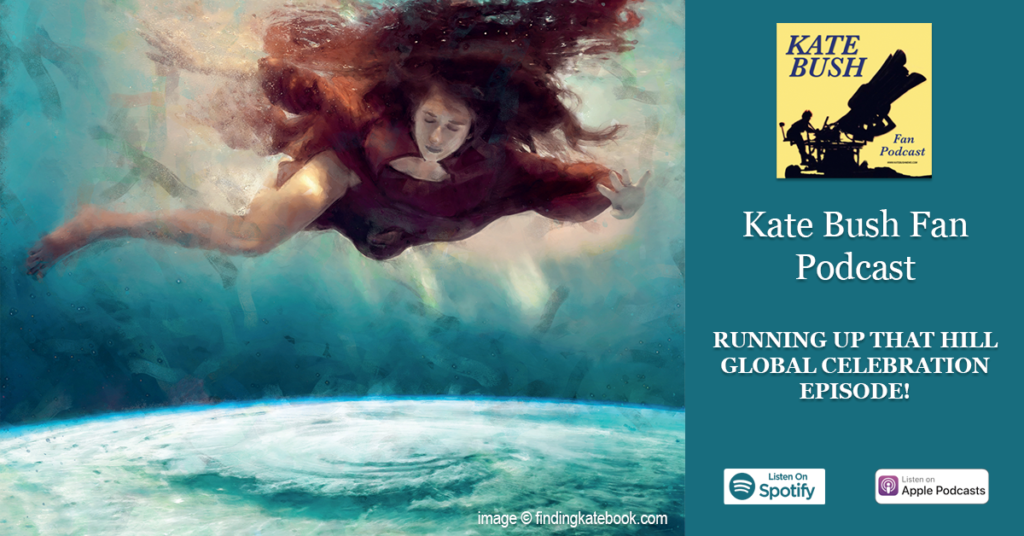 For the 50th episode of The Kate Bush Fan Podcast, Seán has produced a HUGE special to celebrate Kate's unprecedented global chart success with Running Up That Hill! Seán chats to fans all around the world about what this momentous time for Kate Bush fans means to them in this extraordinary moment. Thanks to everyone who took part. Don't miss this one! It includes an excerpt from today's wonderful BBC Radio 4 chat with Kate herself.
The beautiful image of Hello Earth above is taken from the book Finding Kate which we highly recommend – you can order it here.
You can subscribe to the Kate Bush Fan Podcast on iTunes or Spotify or on any podcast app you happen to use, such as Stitcher or Tunein or listen below on Soundcloud.
[WHILE WE HAVE YOU HERE, IF YOU'RE LIKING WHAT WE DO AT WWW.KATEBUSHNEWS.COM CONSIDER THROWING US A VERY SMALL DONATION TO HELP US SUPPORT RUNNING COSTS HERE: HTTPS://KO-FI.COM/KATEBUSHNEWS]