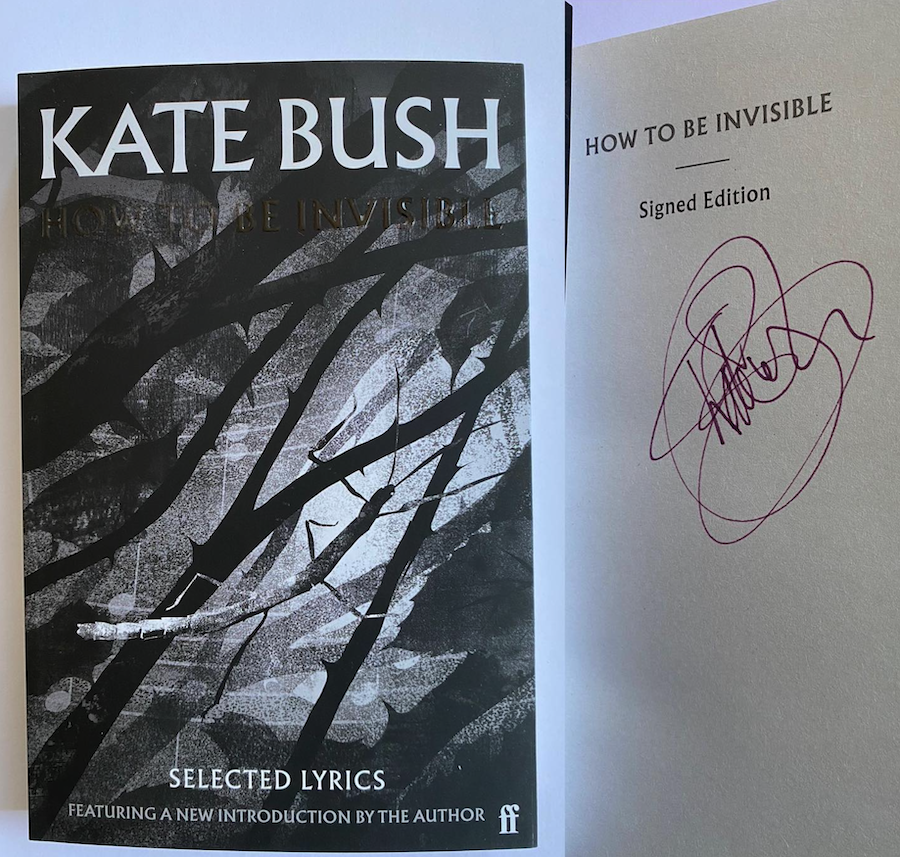 Kate's book of lyrics, How To Be Invisible was published in a new paperback version last week and is now available in book shops across the UK and Ireland. A very limited amount of signed copies have also been sent out to those who managed to pre-order them from selected retailers in January. Publisher Faber have announced that they are "delighted that the paperback of Kate Bush's How To Be Invisible has entered the charts this week as a Top Ten Sunday Times Bestseller"
Kate's new introduction is a lovely addition to this paperback edition. Replacing the original introduction to the 2018 hardback edition written by Kate's friend and collaborator David Mitchell, Kate has now written a very personal five page piece about what her written words mean to her, remembering how she would crawl as child, under her father's piano, and listen to him while he played, leading to her profound relationship with that special instrument and her songwriting. "I was extremely prolific when I was very young". It's a truly wonderful read, well worth the purchase alone.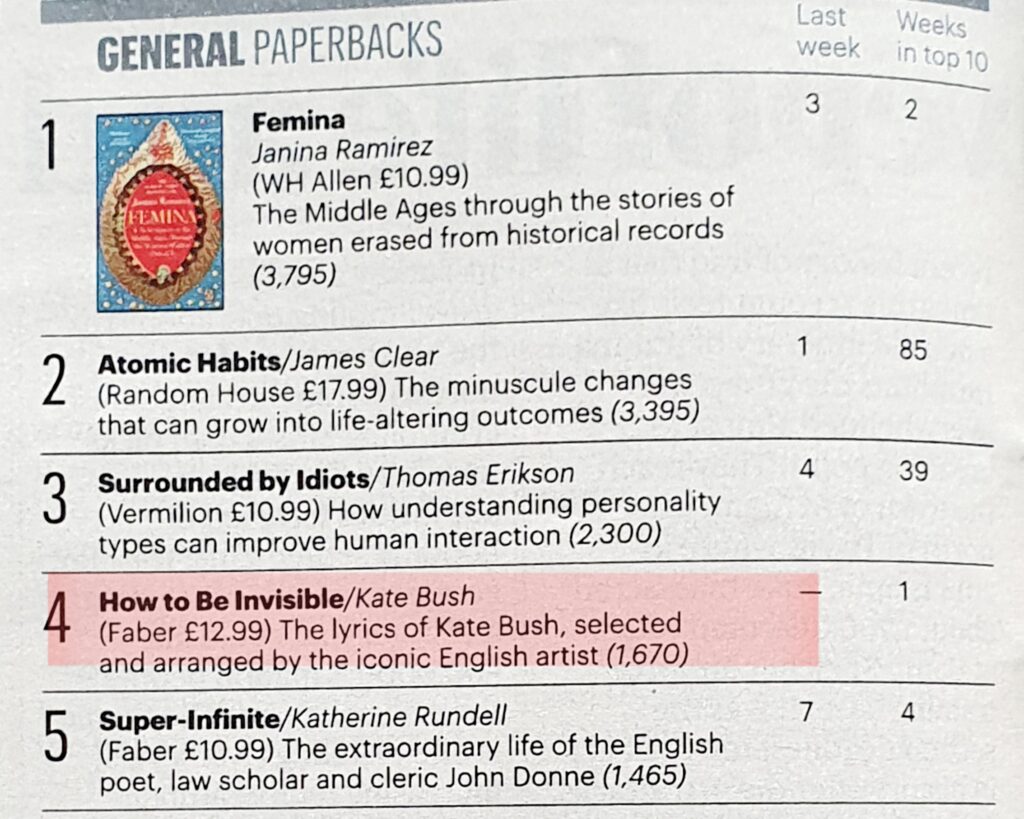 It's great to hear that so many fans are now reading her lyrics with new eyes, much as she had hoped herself. Kate references the process involved in creating the lyrics to songs like Cloudbusting, Mrs Bartolozzi and Snowflake while citing the influence of the likes of author Alan Garner, singer Frank Sinatra, The Trio Bulgarka and the band King Crimson on her wordcraft. She even reveals the roots of her very early composition The Man With The Child In His Eyes; a mystery man she recently met again who had no idea he was the subject she was "madly in love with" as a young teenager!
As announced, a very small number of those copies have invisible ink messages inscribed on the signed page from Kate – only visible under UV light. Secret messages from Kate include "Boo!", "Now, You've Read Between the Lines", "Can't See The Words For The Trees?", and "Now You Don't, Now You See Me!" Special copies indeed!