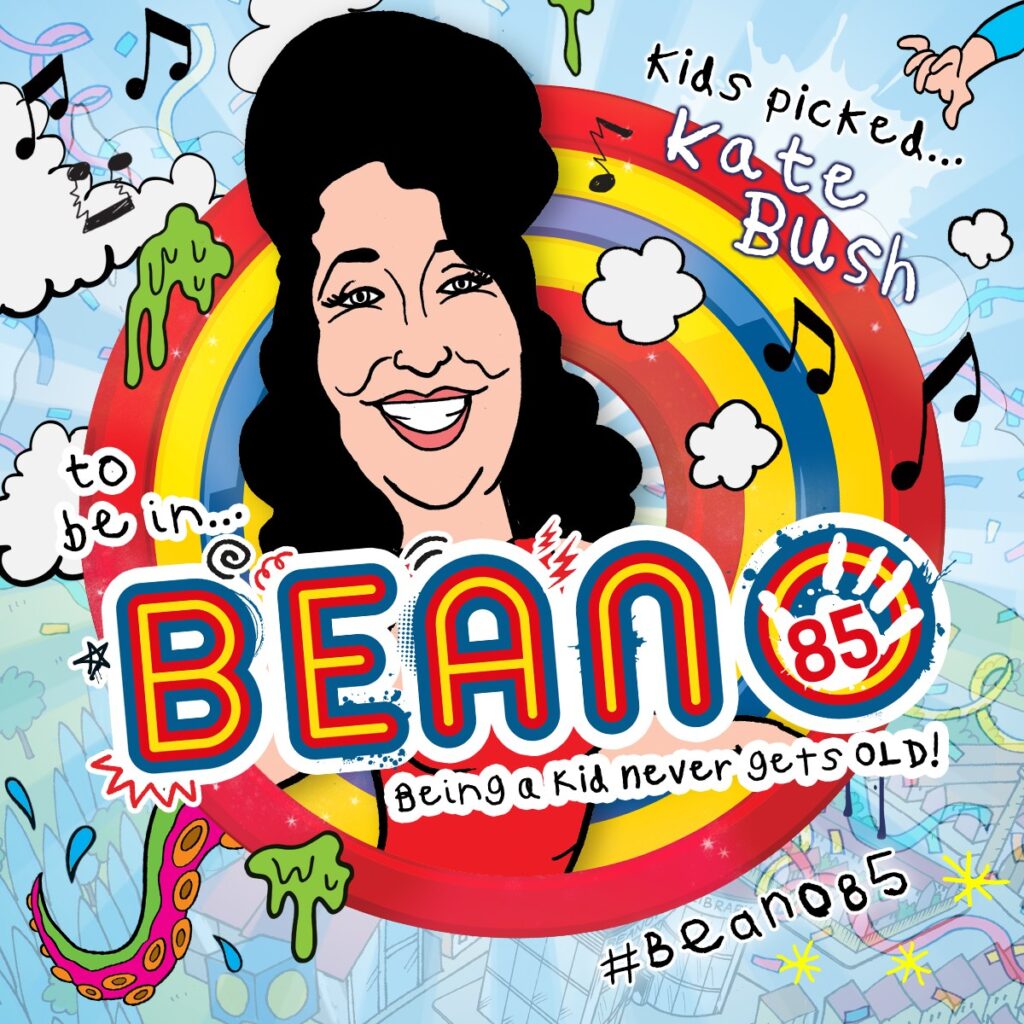 To celebrate the 85th birthday of the world's longest running comic, The Beano, a group of 3,000 children (aged seven to 14) were asked in a poll which celebrities they would like to invite to their own birthday party and be friends with. The resulting list of guests are featured on the special wraparound cover which is available in shops in the UK and Ireland today.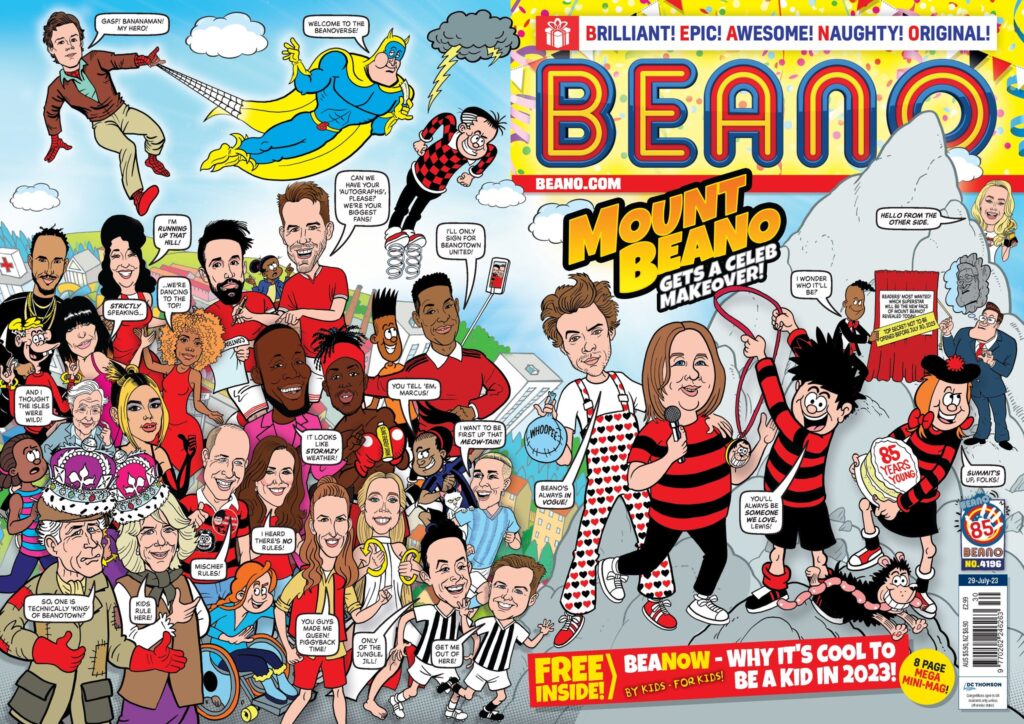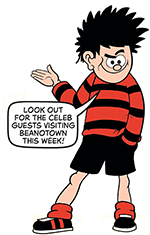 The huge awareness of Kate now among young people since her massive 2022 chart success means that she is featured on the cover alongside stars such as singers Harry Styles and Adele, Sir David Attenborough, presenter Claudia Winkleman, singer Fleur East, racing driver Lewis Hamilton, the King, Queen and Prince and Princess of Wales, singer Dua Lipa, rapper Stormzy, singer Lewis Capaldi, presenters Ant and Dec, Spiderman actor Tom Holland, actors (and football club owners) Ryan Reynolds and Rob McElhenney, footballers Jill Scott, Marcus Rashford and Phil Foden, actress Rose Ayling-Ellis and social media influencer KSI.
Last year, The Beano helped re-introduce their readers to Kate with fun quizzes, such as "Which Kate Bush Song Are You?", "Running Up That Hill Lyrics Quiz" and "The Ultimate Kate Bush Quiz". The BBC website reports: "Since the Beano launched in Dundee in 1938, more than 4,000 issues have been printed featuring around 700 characters, such as Dennis [the Menace] and Gnasher, the Bash Street Kids and Billy Whizz…."
"To mark the anniversary, 2,023 issues of the special edition Beano – which first went out to subscribers at the weekend – will be given out to classrooms across the country through the Beano for Schools programme this week, while prizes can also be won on its website." Read more at The Beano's Facebook page here.