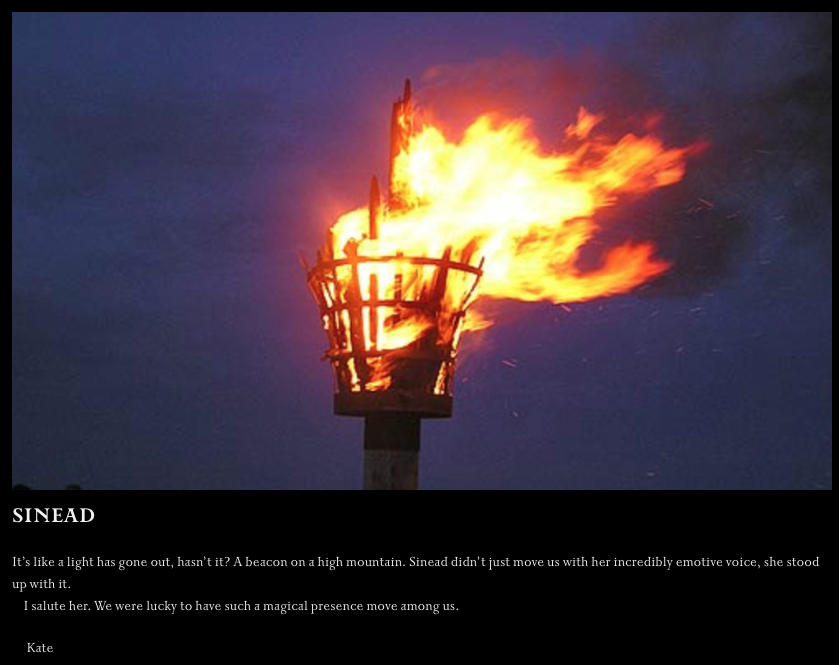 We are all reeling today after the news of the death of Sinéad O'Connor. Kate has paid tribute to Sinéad on her official site. She writes:
SINEAD
It's like a light has gone out, hasn't it? A beacon on a high mountain. Sinead didn't just move us with her incredibly emotive voice, she stood up with it.
    I salute her. We were lucky to have such a magical presence move among us.
Kate