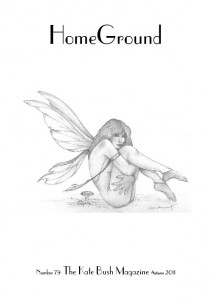 Now that the first draft of the book is finished we have moved on to make a start on the much delayed issued 79 of HomeGround. We expect this now to be published in the Autumn.
As ever we would welcome any contributions for the issue, and also any adverts: wanted, for sale, pen pals, personal messages – you know the kind of thing we've always run. As ever, all ads are free.
For those who want to pre-order issue 79, we're hoping to organise Pay Pal buttons on the HomeGround page (see menu above).
As previously posted, issue 79 will be the last print magazine, and from issue 80 onwards we will move to a downloadable PDF format. We won't therefore be taking any more subscriptions, but because we want to continue with the email HomeGround Update when there is cleared and accurate news, we will be taking free registrations.
Update:
On the HomeGround page there are now Pay-Pal buttons to pre-order issue 79, order the last issue 78 with the Del Palmer Aerial interview, and to order HomeGround back issues.