It's been a great year for your Kate Bush bookshelf so far with the publication of the hugely popular two-volume HomeGround anthologies (read all about them here). And now, to coincide with a new exhibition running in London for the duration of Kate's live Before the Dawn shows, photographers Gered Mankowitz and Guido Harari are releasing new books of their work with Kate. From Tuesday 26th August at 4pm the joint exhibition kicks off at Snap Galleries, 12 Piccadilly Arcade, London.
The first of these books, "Kate Bush – photographs by Guido Harari" is available to order now.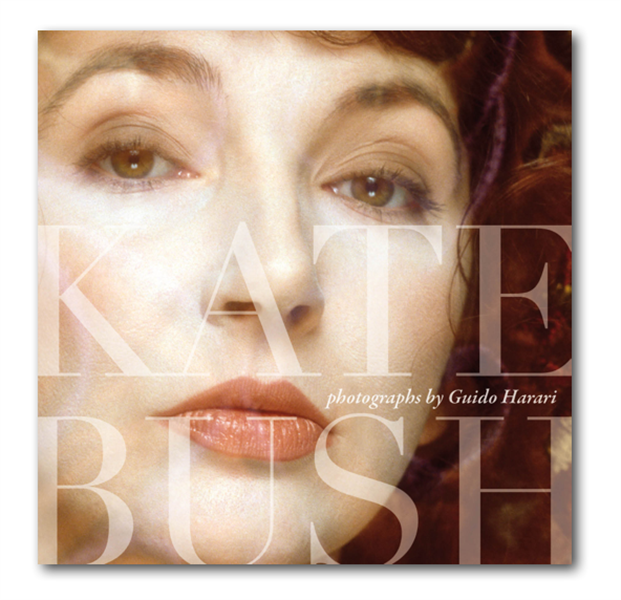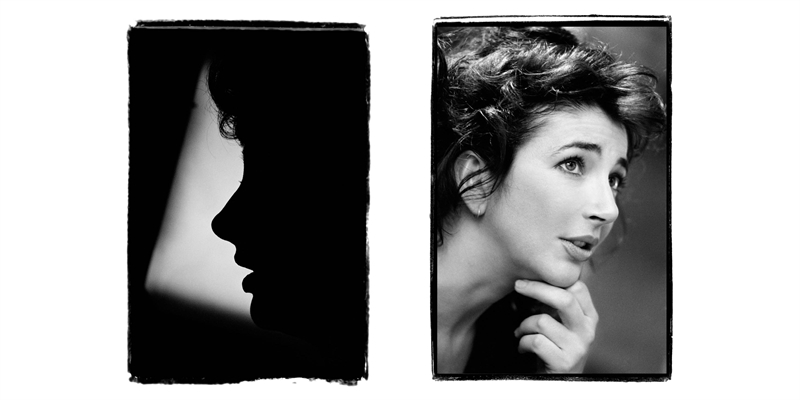 Guido Harari first photographed Kate Bush in 1982. He remembers the day clearly – it was September 25th. He recalls "Kate accepted my request for an impromptu photo shoot in her hotel (Hotel Plaza). I had my portable studio equipment with me and, she launched into a wild performance on the tiny set. I was stunned: this was exactly what I expected from an all-round artist like her, but really had no hope for. This was pure instant theatre in a compressed space and time. The next day we met again in Milan to check the results of our shoot. She was very pleased. How could I know that this would be the start of a ten years long collaboration."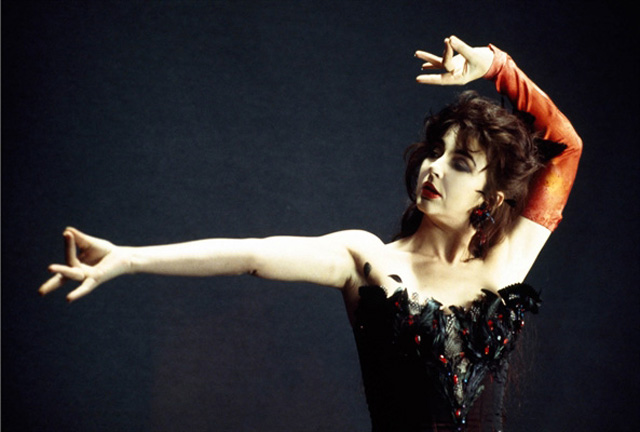 When he photographed her for the last time, in 1993, Guido remembers leaving the set telling her that they shouldn't wait another ten years to get together again. "She just smiled and said nothing. It wasn't until twelve years later, in November 2005, that she released another album, Aerial, followed in 2011 by 50 Words For Snow. And now she has announced her first concerts in 35 years! Wow!"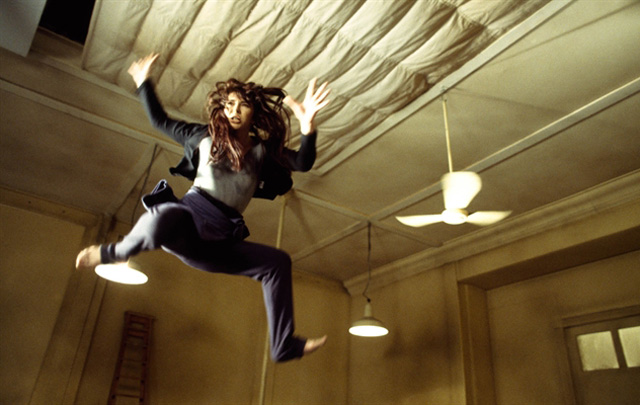 A softcover measuring 22 x 22cm ( approx 8.6 x 8.6 inches ) it contains 60 pages and each copy is signed by Guido Harari. The gallery says that they will only be offering this book until the end of the exhibition on 2 October 2014.
You can order one here