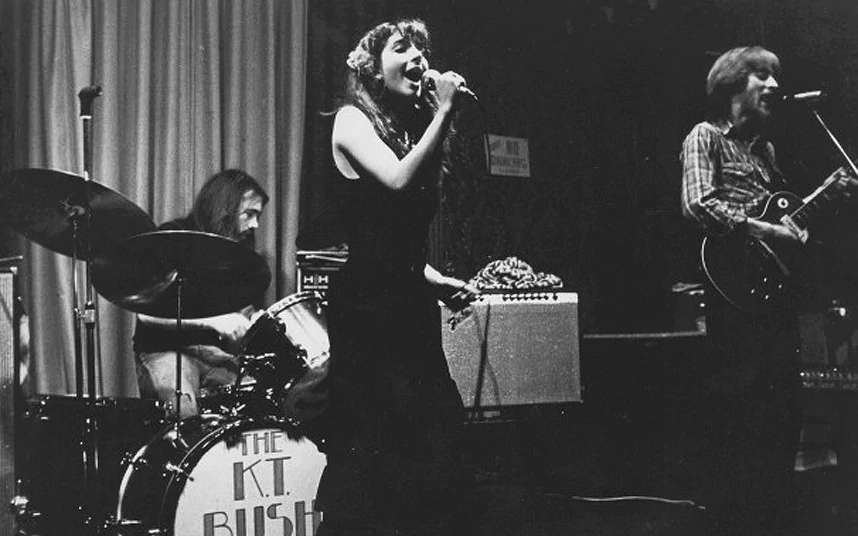 First a quick bit of background: "The KT Bush Band was formed in 1977 by Brian Bath, Vic King, Del Palmer and Kate. After practicing in Greenwich and Wickham Farm, they made their live debut in April 1977 at the Rose Of Lee in Lewisham. The set list consisted of standards like 'Come Together', 'I Heard It Through The Grapevine', 'Tracks Of My Tears', but also early versions of Kate Bush songs like James And The Cold Gun, Saxophone Song and Them Heavy People. During the summer of 1977 the band played various venues in and around London, a grand total of 20 gigs." (taken from the Kate Bush Encyclopedia site)
Photos of Kate performing with the KT Bush Band in 1977 are as rare as hen's teeth. I think I've seen one other of Kate on stage and one publicity photo of Kate posing with the boys in the band (see below). So, it was great to see this recently unearthed photo which accompanied a Late 1977 EMI press pack and demo album which featured their roster of upcoming artists. Kate is listed in the accompanying glossy black and white brochure, and the photo accompanies it. The band logo on Vic King's drum kit can clearly be seen. (with thanks to Olaf Reh for sharing his scans of the EMI booklet!)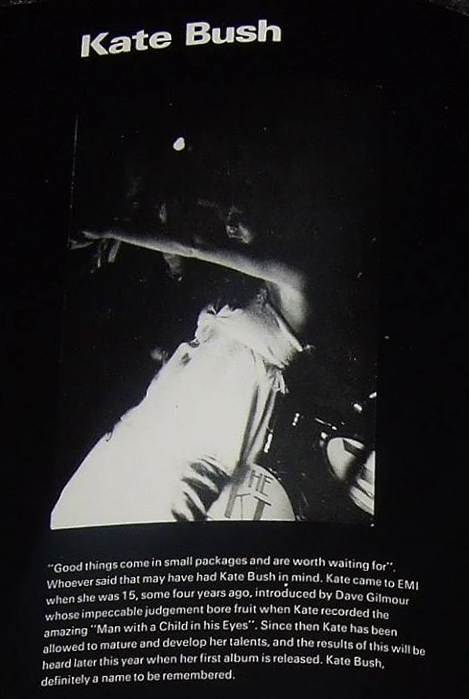 Here are the other known 1977 photos of Kate with the band: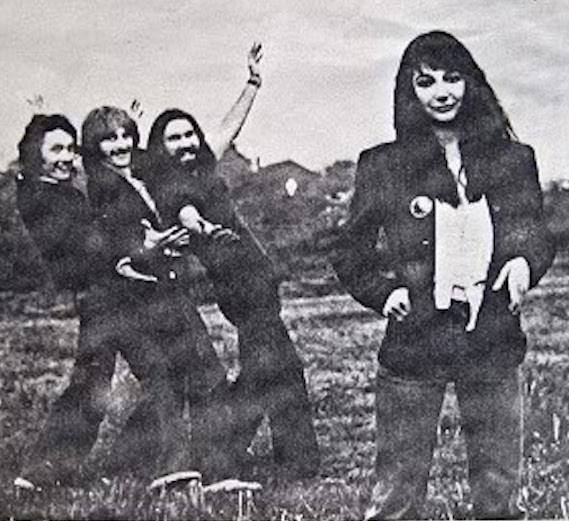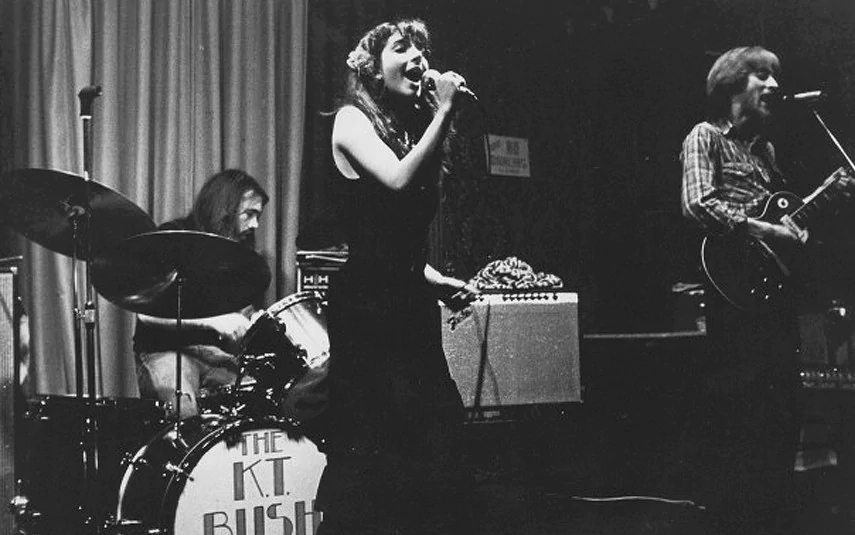 The KT Bush Band has recently had a new life due to founding members Brian Bath and Vic King forming a new band to perform Kate's early work. Read more about them at their site here. Also worth sharing here, a few years back I was thrilled to find quite a piece of KB history on Ebay; an article introducing Kate Bush in "Music Talk" issue 85 (February 11th 1977) the EMI Records in-house staff magazine – Kate's first ever magazine cover appearance!
A full year before the release of The Kick Inside, this magazine also seems to pre-date the bulk of live appearances from the KT Bush band in 1977. "Kate has always been a very long term project" – 40 years later – yup, we agree!