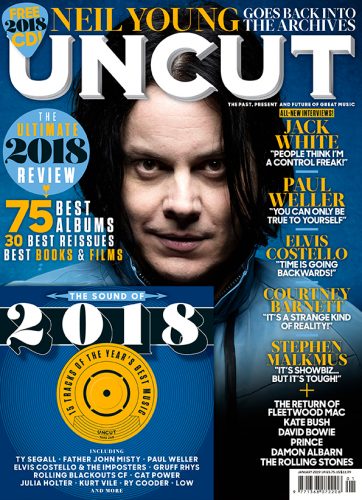 The first major review is in and it's very good! Writing in today's new edition of Uncut Magazine, Erin Osmon reviews the 4 box sets that make up Kate's Remastered in Vinyl releases. As well as reserving high praise for the included rare tracks on these collections, the reviewer is careful to assess the improvements in the remastered sound of Kate's classic songs, something we've been very curious to hear about…
"The drums on "Running Up That Hill (A Deal With God)" pound with a more robust and exuberant energy, mirroring the heartbeat thump the song still elicits, 33 years after its release. The same goes for the frantic rhythms of "Sat In Your Lap", which are fuller and more bouyant.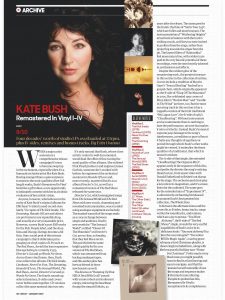 The instrumentation of "Wuthering Heights" at last feels in balance with the track's striking vocals, as if they too were invited to perform from the stage, rather than projecting towards the singer from the pit.
The layered likes of "Babooshka" feel more natural too, with evident care paid to the very bucolic potential of these recordings, even the ones heavily adorned in synthesisers and effects."
"Pretty much every Bush tune you might possibly want to find is at last lined up and easy to navigate, and that the woman herself ostensibly chose the songs and sequence makes it that much more alluring. Despite its pedestrian title, Remastered In Vinyl is exceptional in its completeness."  8/10
You can get this issue of Uncut from the magazine's site here.