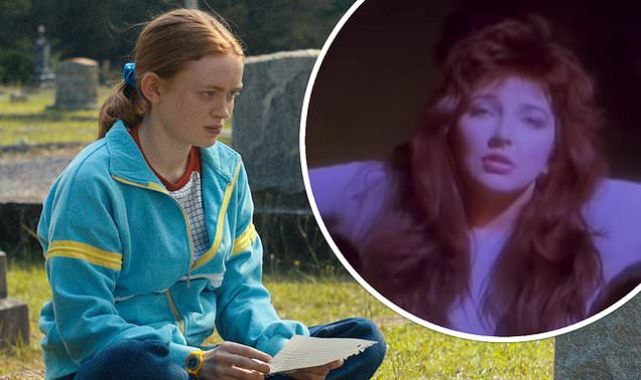 As I write this on Tuesday morning it has been a mere four days since the fourth season of the Netflix show Stranger Things landed but the impact of the inclusion of Kate's song Running Up That Hill (A Deal With God) as an integral part of the plot has had a phenomenal effect. Kate is currently number 3 in the world on iTunes, a new entry and climbing at number 13 on the global Spotify charts, and number 1 on both the UK and USA iTunes charts. It has outperformed other songs on the US iTunes store including Lizzo's viral track "About Damn Time," Harry Styles' ubiquitous anthem "As It Was" and Lady Gaga's "Hold My Hand," which is from the soundtrack of the new hit film Top Gun: Maverick. Her albums Hounds of Love and The Whole Story (which feature the song) are also climbing the global download charts. We knew the show gets tens of millions of viewers, it's one of the biggest shows on the planet, but these download/streaming numbers are unprecedented – Kate's iconic 1985 single is an international smash hit all over again.
I have recorded a quick new episode of the Kate Bush Fan Podcast to discuss the song's inclusion in the show and to put the song itself into context for all the new fans of Kate's music the show has now created. More details on the podcast below. Kate (herself a fan of the show) has been trending on Twitter and Facebook, Instagram and Tiktok are some of the social media platforms now awash with tens of thousands of memes, posts and commentary all about Kate's song and how in one momentous scene in the hit show it literally saves the life of the character Max, played by actress Sadie Sink. It is clear that a new generation of Kate Bush fans will emerge after this weekend, and we are so happy to have them.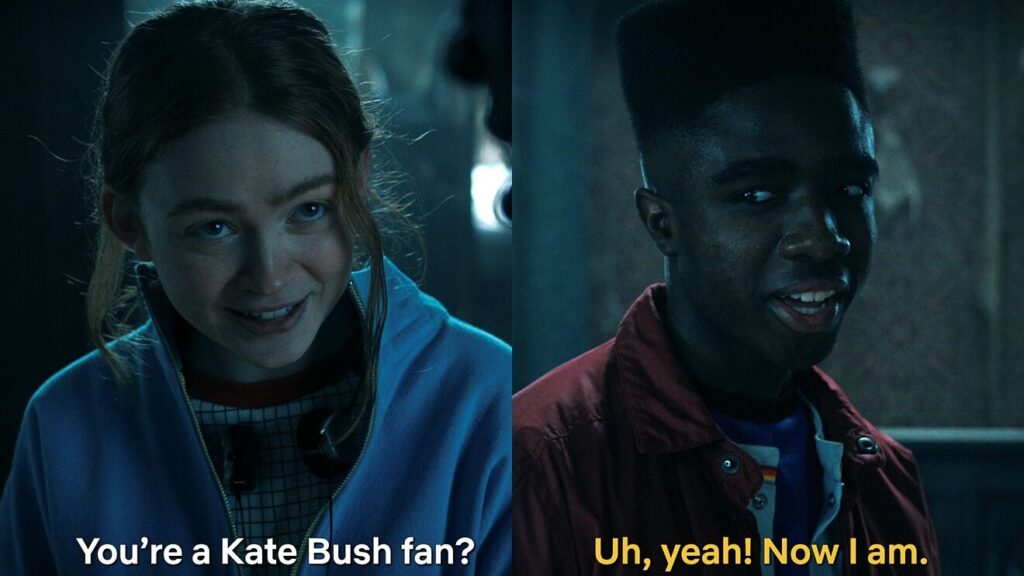 The song is heard several times throughout the season but the big climactic moment in Episode 4 (titled "Dear Billy") is the one that has created the frenzy and focused so much attention on Kate's song. Vulture's Bethy Squires humorously proclaimed "Goth gatekeepers despair: Kate Bush is for normies now," calling Kate an "iconoclastic English singer/avant garde dance weirdo/sampling pioneer." It's wonderful to even get a glimpse of the Hounds of Love cassette tape at one point. It is now confirmed that MORE Kate will be heard (with Kate's enthusiastic approval) in the final, movie-length episode of this season which arrives on Netflix on July 1st (the season is in two parts). Erica Gonzales has written an excellent article in Elle Magazine entitled "The Unexpected Hero Of Stranger Things 4? Kate Bush."
"At the start of this season 4, Max seems to be trying to manage her extremely complex feelings of emotional estrangement from her friends, meshed with the devastating loss of her brother Billy. 'Running Up That Hill' is very deeply connected to Max and ultimately serves as her emotional touchstone and source of strength," Stranger Things' music supervisor Nora Felder explains. "Her friends also quickly realize that this song could be the key to freeing her from this powerful monster…in the climactic scene, the track's pounding percussion adds to the adrenaline rush while Bush's commanding vocals give it emotional weight. The version of the track in the show also includes swelling strings to make the moment feel even bigger…a lot of brainstorming went on as this song [selection] really had to be something unique and special serving as such an integral part of the story," Felder says. "When I was running through varied ideas to present, as is part of the process, I remember getting instantly excited. 'Running Up That Hill' popped in my head. It is such an inspiring and soulfully centered song which seemed like something Max could really identify with. The song also has a great musical build which was also a key element Matt and Ross [Duffer, the Stranger Things creators] wanted. I was really quite pleased that it resonated for the Duffer Brothers. We were all thrilled that Kate Bush was a fan of the show and allowed the use of the song."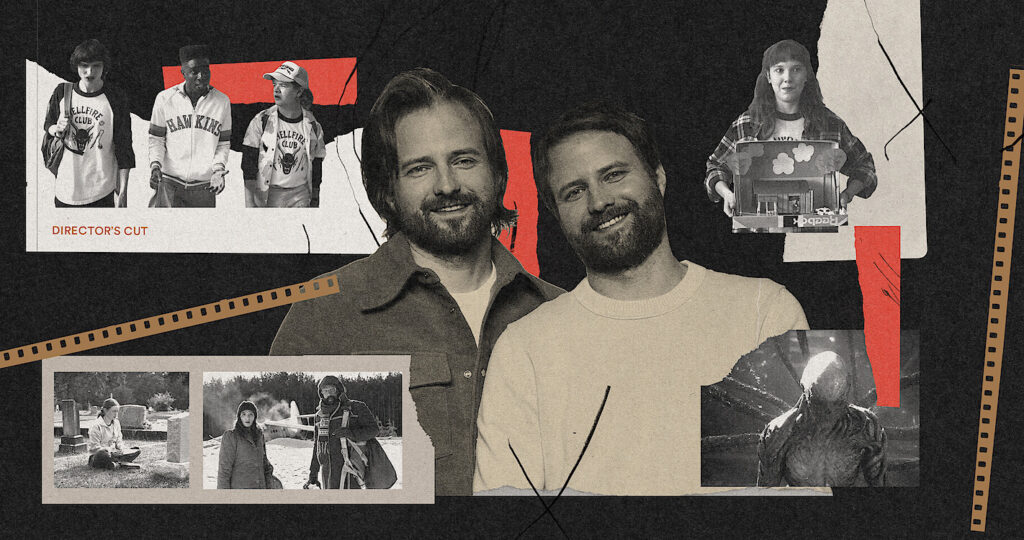 Meanwhile, the series creators, The Duffer Brothers, have been interviewed on a Netflix blog and reveal that Kate herself has been involved in viewing the scenes during production and approving the way her music is used, something the brothers are exceptionally grateful to her for.
Max's arc of loss, grief and numbness is incredibly moving this season. "Running Up That Hill" was such a symbolic theme song for her. Why did you pick that song? And why did you want music to be what saves people from Vecna's trance?
Ross: Music wasn't in the initial season outline, but we knew Max was going to get cursed, and we knew we needed some way for her to defeat this curse. We were looking, just medically, into people that have comas and all of this stuff, and I think that's honestly what led to the music. Music has a power to reach people, even when they're in these catatonic states. But then we're like, "Well, whatever the song is, it's got to be perfect." And by perfect, I mean, it needed to be cinematic in a way, in the music of it, because we knew that scene where she's running through what we call the mind layer [at the end of Episode 4], we knew it needed to have a cinematic scope and build to it. But at the same time, it needed to be emotional, and Kate Bush's lyrics are just so emotional.
Matt: And haunting. ["Running Up That Hill"] felt like the tone of the season. We locked in on it. It's weird, Ross and I were looking on Spotify, we had our music supervisor, Nora [Felder], looking — she doesn't really have to; she knows all these songs. And I'll never forget, she sent an email that was like, "I think it's 'Running Up That Hill,' Kate Bush." And that was our [mine and Ross'] top choice, completely separately. Then we started to freak out a little bit because we're like…
Ross: "What if it doesn't work?"
Matt: "It has to be Kate Bush. What if Kate Bush doesn't want it?" Because it wasn't just licensing it, getting it to play once. It was like, "No, we need it a lot." But she's been awesome, and we're sending her the scenes so she's able to see how the music is used in the show. We keep going back because we keep wanting to put more Kate Bush in there. There's an epic Kate Bush moment in the finale [Episode 9] that we weren't expecting, that we kind of discovered as we were editing.
Ross: We're like, "What if we tried a little Kate Bush here?"
Matt: The sequence was really cool and we were happy with it, but it was missing a little something. And I was like, "Well, let's try Kate. Because when has Kate let us down?" And it just took it to this new height. Then we had to go back to Kate Bush and just… [demonstrates praying] We sent her the scene and she was gracious enough to let us use her song one more time. She's been amazing. It's arguably the most epic Kate Bush moment. It comes back in a major way.
Shawn Levy, The director of episode 4: "Dear Billy" has responded warmly to the news of Kate's chart success on Twitter: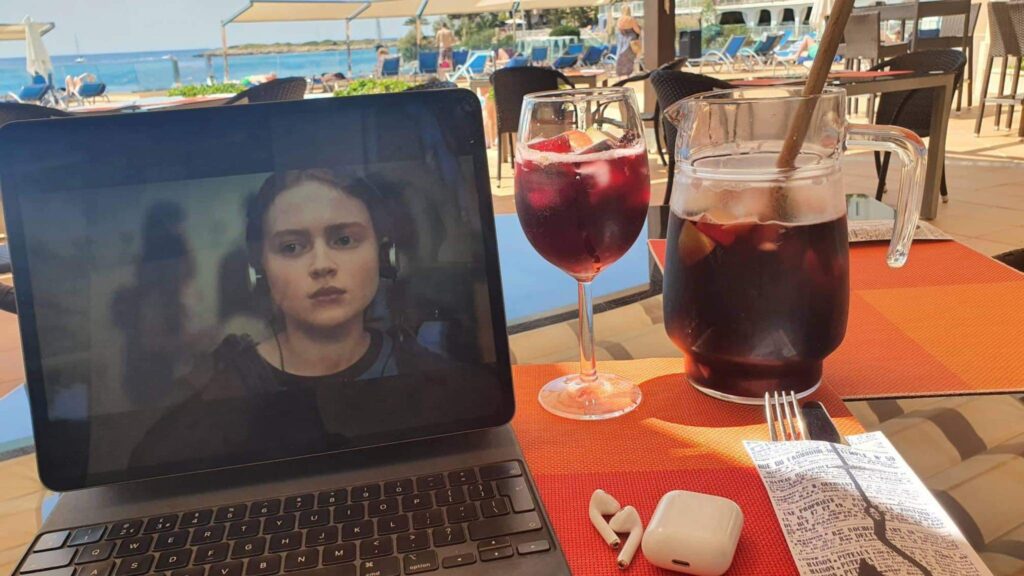 Seán is on holiday (forgive the mic quality!) but I recorded a quick episode of the Kate Bush Fan Podcast to discuss the huge success of Running Up That Hill being featured on the phenomenally popular Stranger Things and to welcome the new fans discovering Kate's music!
You can subscribe to the Kate Bush Fan Podcast on iTunes or on any podcast app you happen to use, such as Stitcher or Tunein or listen below on Soundcloud.