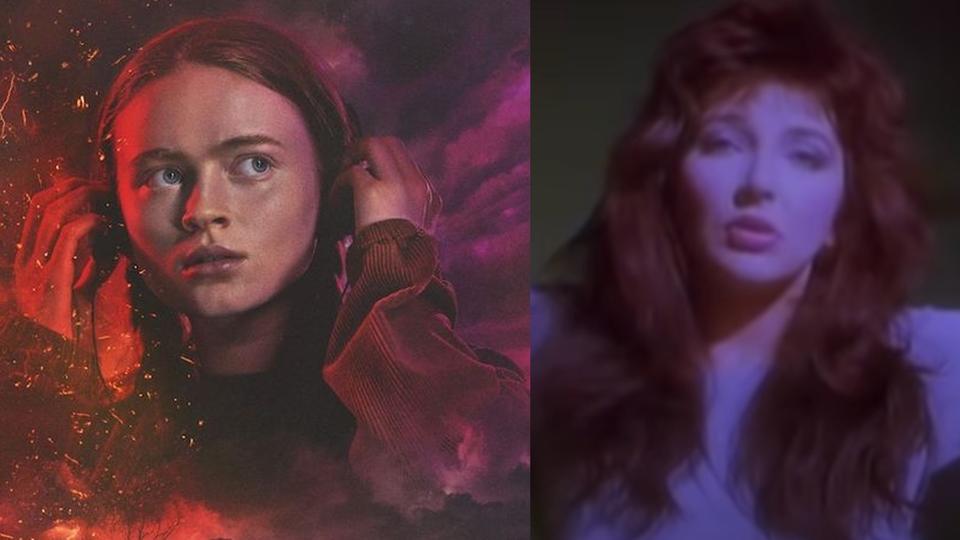 A week ago today we were clueless about the extraordinary success Kate's song, Running Up That Hill (A Deal With God), would have all around the world all over again. We knew that Part One of Season 4 of Stranger Things was dropping that day on Netflix. A few days before that we had it confirmed that a song by Kate would be used on the show, as an integral part of the actual plot. We've watched what has unfolded as a result in the days following with a giddy, open-mouthed incredulity. She has literally stormed the streaming and download charts globally with her iconic song, topping charts EVERYWHERE. If we wondered whether younger generations would find something to love and cherish in Kate's music, whether it would still resonate with them and sound fresh, new and exhilarating to their ears – well, we have our answer. Resoundingly, millions are finding exactly that.
[ While we have you here, if you're liking what we do here at www.katebushnews.com consider throwing us a very small donation to help us support running costs here: https://ko-fi.com/katebushnews ]
We've been posting a lot of Kate Bush chart figures on our social media and it can be a lot to take in. The nature of streaming and downloads means that you can follow daily, sometimes hourly, progress of a track on major digital music platforms, both in individual countries and also the entire world/global charts. It's worth mentioning though, that the OFFICIAL charts we've always traditionally looked at, still exist, such as the UK Top 40 or the US Billboard Hot 100. They are just compiled in a radically different way now that 7", 12" or CD (or cassette!) singles have mostly fallen away as online music has taken over. Radio airplay, download sales, streaming totals and even Youtube video plays are all taken into account to score a song's chart performance. It can be baffling to figure out.
UK Top 40: Kate has entered the Official UK Top 40 this evening at number 8! This means (as far as we can gather!) that Kate is the first female artist to have had Top 20 UK hit singles in 6 consecutive decades; the 1970s, 1980s, 1990s, 2000s, 2010s and 2020s! Chart geek note: technically she's actually the first female artist to have "Top 12" hit singles in 6 consecutive decades also, and the record WOULD state "Top 10" only for the fact that her 1990s UK chart peak was 12 with Rubberband Girl in 1993…these things matter, okay?! (sorry, we looked into this chart stuff till it made us dizzy!). Some might ask "hey, okay we know about King of the Mountain hitting number 4 in 2005 but what hit single did she have in the 2010s? The answer is her 2012 remix / new vocal of Running Up That Hill from the closing ceremony of the London Olympics which reached number 6. This is Kate's 7th Top Ten single overall in the UK, or 8th if you also count her duet with Peter Gabriel, Don't Give Up in 1986.
Irish IRMA Top 40 Chart: Kate has entered the Irish singles chart at number 10! This is her highest entry on the Irish chart since her placing at number 6 with The Sensual World in 1989.
Australia ARIA Singles Chart: Kate has today entered the official chart down under at NUMBER TWO! This is her best singles chart performance in Australia since Rocket Man also placed at number 2 in 1991 and it beats the number 6 placing that Running Up That Hill achieved first time round in Australia in 1985.
US Billboard Hot 100: On Monday we will find out exactly what Kate's unprecedented performance on iTunes and Spotify in the US means for an official chart placing. This article in Billboard Magazine makes the case that Kate could very well be looking at her highest ever appearance on this famous American chart – her best to date was also with Running Up That Hill (A Deal With God) which reached number 30 in November 1985. "….the song had experienced a particularly overwhelming spike in streams on Spotify, with the song rising by 9,900% in U.S. plays from Thursday to Monday (May 30). Indeed, despite pulling in daily streams in the 20,000s as recently as last Thursday, "Running Up That Hill" has since Sunday begun to net millions of U.S. streams on a daily basis, according to Luminate — while also selling thousands of copies daily — and currently sits at No. 1 on both Spotify's US Daily chart and the iTunes realtime sales chart. It should all add up to the song debuting on a number of Billboard sales and streams charts next week (dated June 11) — and potentially re-entering the all-genre, multi-metric Billboard Hot 100, as well." We will be keenly watching that official chart, and others worldwide, next week and will update you here.
Rest of World: Also today, Kate has entered the official German singles chart at 14, entered at 17 in Sweden, 3 in Lithuania and entered the Netherlands chart at 26. Now let's try to capture some of those incredible online digital music stats…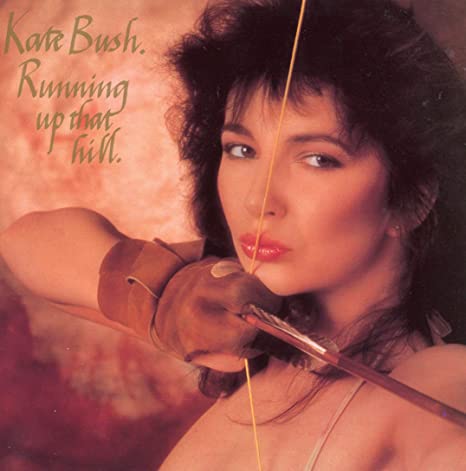 Spotify: With over 82 million songs, Spotify is the biggest streaming music platform in the world. As of today, on the daily Spotify charts, Kate is Number 2 in the world (Global Daily Chart) and Number 1 in Ireland, UK, USA, Canada, Australia, New Zealand, Sweden, Estonia, Iceland, Latvia, Lithuania and Saudi Arabia. Kate is Number 2 in Belgium, Romania, Slovakia, Switzerland, United Emirates, Bulgaria, France and Luxembourg. Kate is Number 3 in Germany, Czech Republic and Austria and Number 4 In Kazakhstan and South Africa.
iTunes: The second biggest digital music platform is from Apple with over 70 million users. As of today, on the current iTunes Charts, Kate is Number 2 in the world (as with Spotify, "As it Was" by former One Direction member, Harry Styles, has been holding on to the top spot for weeks now). Kate is Number One on iTunes in Ireland, UK, USA, Canada, Australia, New Zealand, and France. She is Number 3 in Germany and Number 4 in Belgium, Mexico and Switzerland.
Shazam: The stats from this amazing app are always interesting and it has had a huge impact on Kate's success this week. Over 225 million users worldwide use this app that can identify music based on a short sample played and using the microphone on the device. So, imagine when Kate's Running Up That Hill (A Deal With God) plays on Stranger Things, people love the song but have no idea what it is? They simply use the Shazam app to tell them. Today, Friday June 3rd, Kate is the number 1 most searched song on Shazam in the world! She is also number 1 in Ireland, USA, UK, Argentina, Austria, Brazil, Canada, Germany, Italy, Mexico, Peru, Poland and Spain.
Youtube: Believe it or not, plays of a video on Youtube can be used to go towards calculating an official chart placing these days in many countries. Kate's beautiful 1985 video for Running Up That Hill (A Deal With God) has had a spectacular surge, over 5 million views in the last week or so. It is currently the number 1 video on Youtube in Ireland, UK, Malta and the Netherlands.
[ While we have you here, if you're liking what we do here at www.katebushnews.com consider throwing us a very small donation to help us support running costs here: https://ko-fi.com/katebushnews ]