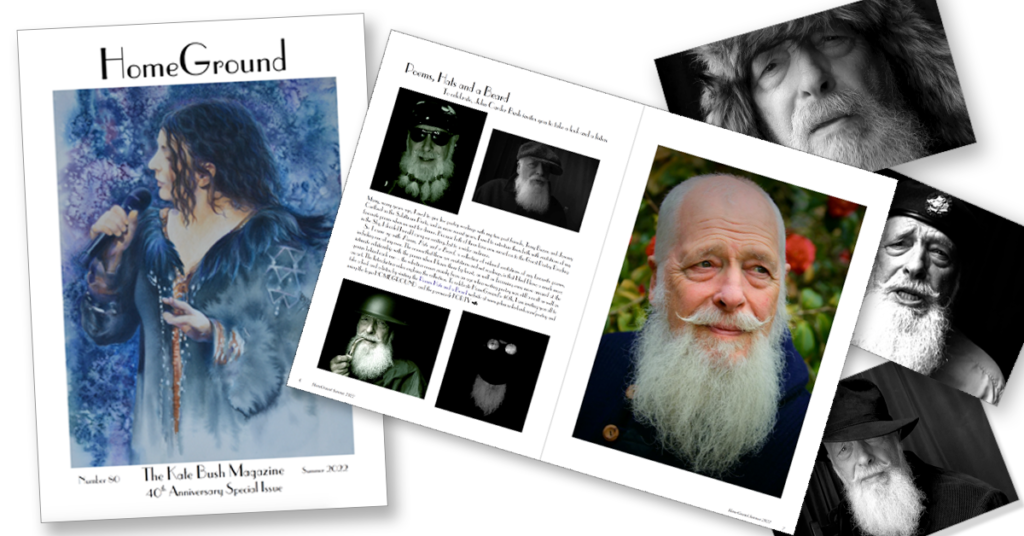 To celebrate HomeGround Magazine's 40th anniversary issue which has just been published, Kate's brother, John Carder Bush, has contributed something very special indeed. He is offering readers access to his special site which offers a wonderful collection of videoed recitations of his favourite poems: Poems, Hats and a Beard. You can visit the site here and use the login HOMEGROUND with password FORTY.
Many, many years ago, I used to give live poetry readings with my two poet friends, Tony Buzan and Jeremy Cartland as the Salatticum Poets, and in more recent years, I used to entertain them both with recitations of my favourite poems when we met for dinner. Because both of them have now moved on to the Great Poetry Reading in the Sky, I decided I would carry on reciting, but to a wider audience.

John Carder Bush (2022)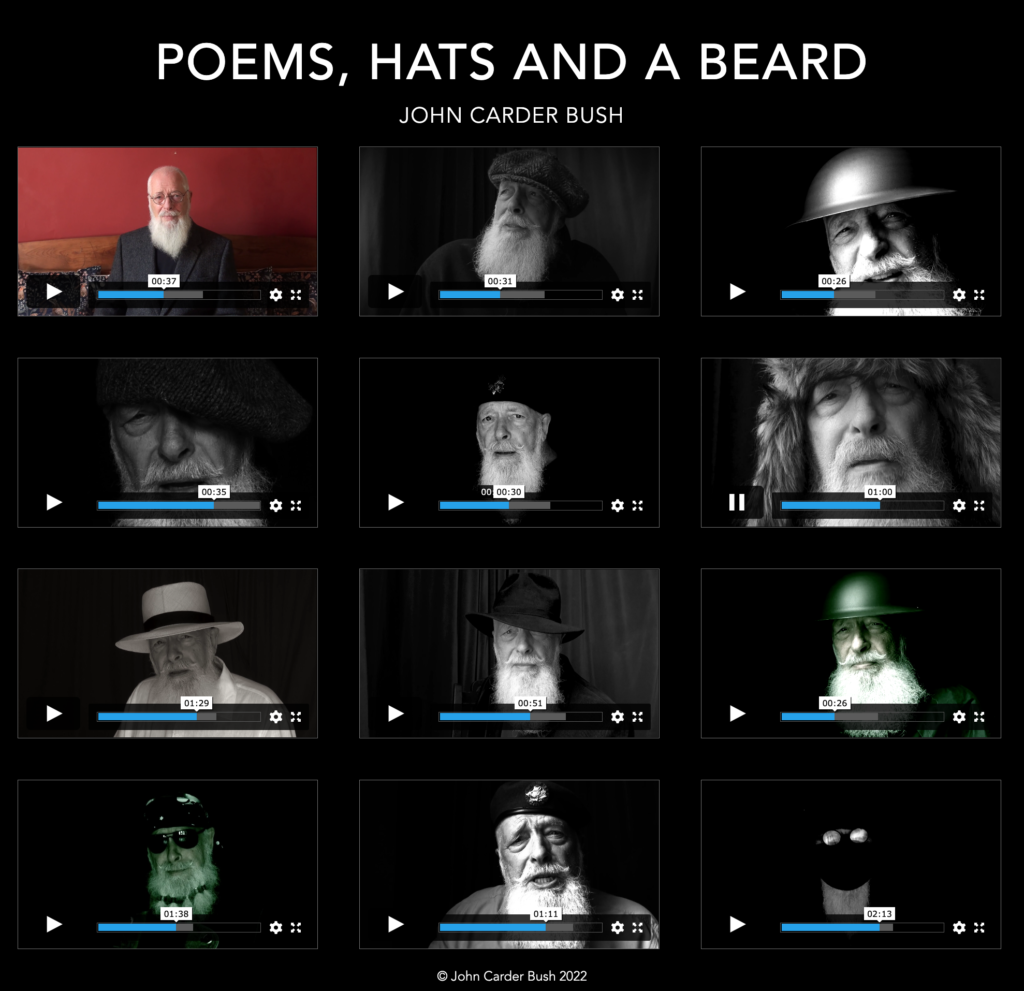 John Carder Bush, also known as Jay, was born in 1944. He is Kate's eldest brother. He is a respected photographer and writer. John's poetry narration and backing vocals have been used on several of Kate's albums. He headed the Kate Bush management team for twenty years and since her early childhood, and throughout her career, John has photographed Kate both candidly and professionally. His images have appeared on iconic album, single and magazine covers worldwide. John read from his own work between songs during the Tour Of Life performances in 1979 and also recorded a performance as part of Jig of Life for the Before the Dawn shows in 2014. In 2005 he published a novel, The Cellar Gang. He has published two stunning books of photographs of Kate; Cathy consists of portraits of his sister taken during her childhood, and in 2015, Kate: Inside The Rainbow, a book of photographs of Kate from throughout her career.
Get your FREE download copy of the epic, new 134-page issue of HomeGround Magazine here!