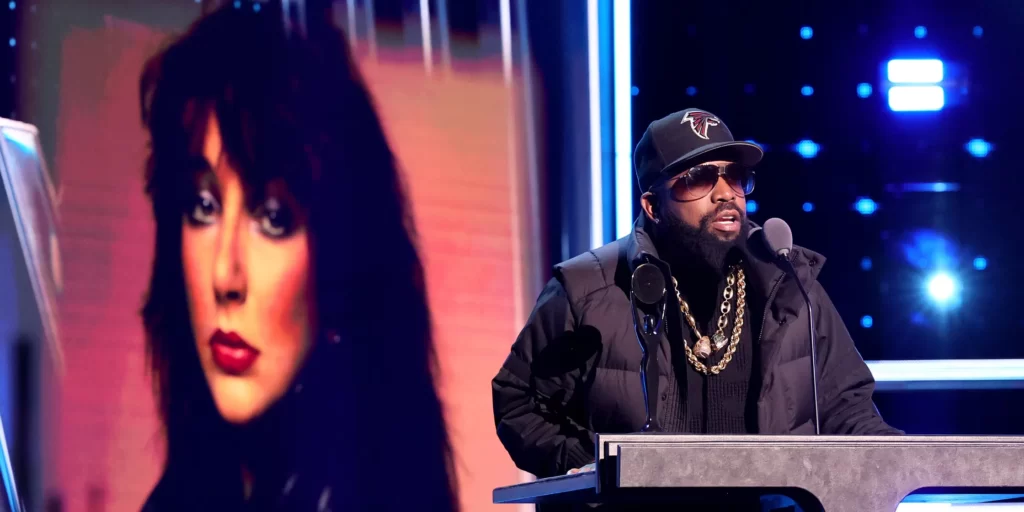 Kate was inducted into the Rock & Roll Hall of Fame last night at their lavish ceremony in the Barclays Center, Brooklyn, New York. Big Boi appeared on stage and gave a great, passionate speech about Kate's achievements and influence. As with all inductees, a very nice video package was played out with many clips of her work and famous admirers discussing her, which covered the entirety of Kate's career to date, including Before the Dawn which was great to see.
Big Boi then introduced St. Vincent who performed Running Up That Hill (A Deal with God) to honour Kate. St. Vincent (real name Annie Clarke) has always been hugely complimentary of Kate and portions of her contribution to the 2014 BBC documentary were shown at last night's ceremony.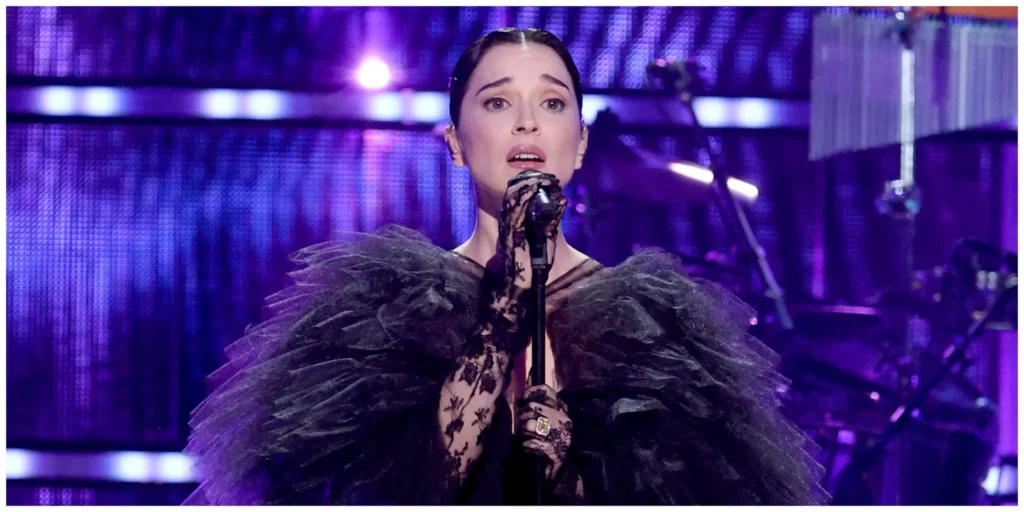 Today on her Facebook page she said: "I was working on my first record and an engineer friend played me "Hounds of Love." It was everything. So urgent. So emotional. An entire sonic world. Deeply catchy and deeply bizarre. ART. Kate. Singular. Inimitable. Then the early records. For me: "The Kick Inside". "The Dreaming". And later, still pushing soaring on "Aerial". How could someone be this genius and pure and completely free? Vocally, musically, physically? I stand in awe of Kate Bush. There is no one who could ever compare."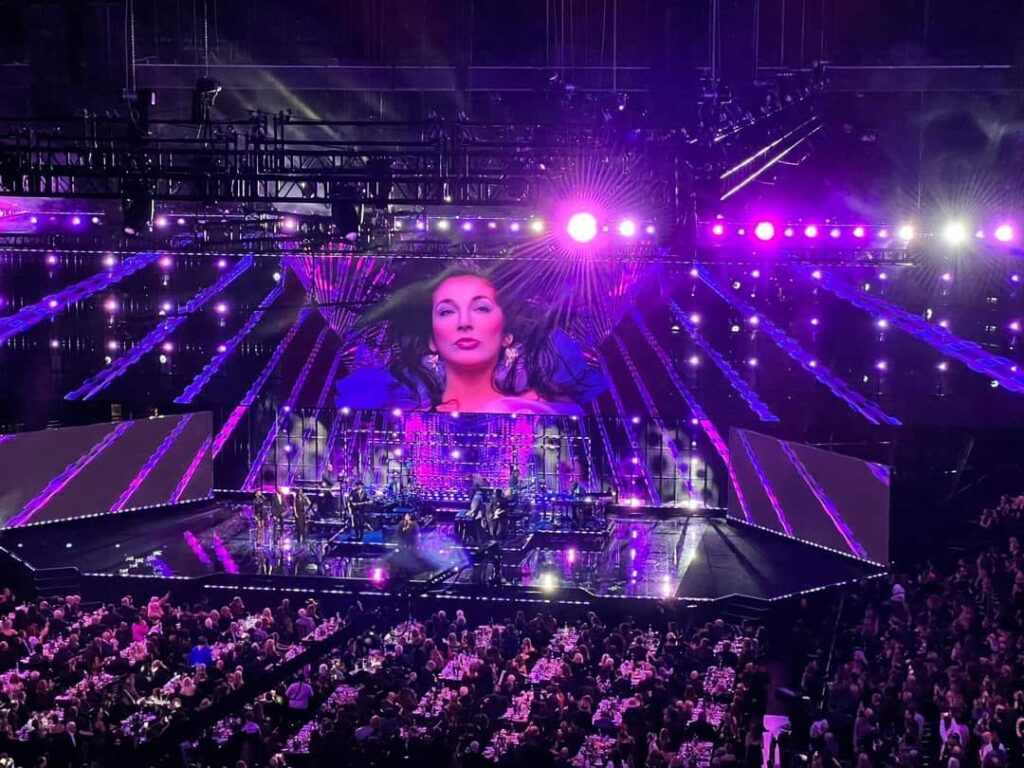 Other performers on the night included Chaka Khan, Elton John, Sheryl Crow, Willie Nelson, Stevie Nicks and a dazzling show-stopping finale from Missy Elliott. A souvenir programme on sale at the event featured an 8-page illustrated article by Ann Powers on Kate's huge musical impact. The ceremony, which almost ran to a whopping 4 and half hours was streamed live on the Disney+ channel and can now be replayed in full on their site/app.
Kate herself wasn't able to attend the ceremony, instead preferring to give heartfelt thanks to the RRHOF organisation via a beautifully-worded statement on her official site.
I am completely blown away by this huge honour – an award that sits in the big beating heart of the American music industry.

Thank you so much to everyone who voted for me. I never imagined I would be given this wonderful accolade.

Last year was such a surprisingly successful time for my track Running Up That Hill and
I'm sure that a lot of you who've voted me in to the RRHOF also drove that track up the charts. Thank you!

I'm afraid I won't be able to attend the ceremony tonight, but for me the real honour is knowing that you felt I deserved it.

The RRHOF has welcomed me into the most extraordinary rostrum of overwhelming talent.

When I was growing up my hero was Elton John. I poured over his music, longed to be able to play piano like him and longed to write songs that could move people in the way his work moved me.

That little girl in South East London could never have dreamed she'd be sharing the event tonight with Bernie Taupin, Elton's writing partner, an incredible lyricist who inspired me to keep writing songs – to keep trying. Congratulations Bernie! Congratulations to everyone who is being inducted tonight!

Music is at the core of who I am and, like all musicians, being on the journey of trying to create something musically interesting is rife with feelings of doubt and insecurity.

I'm only five foot three, but today I feel a little taller.

Kate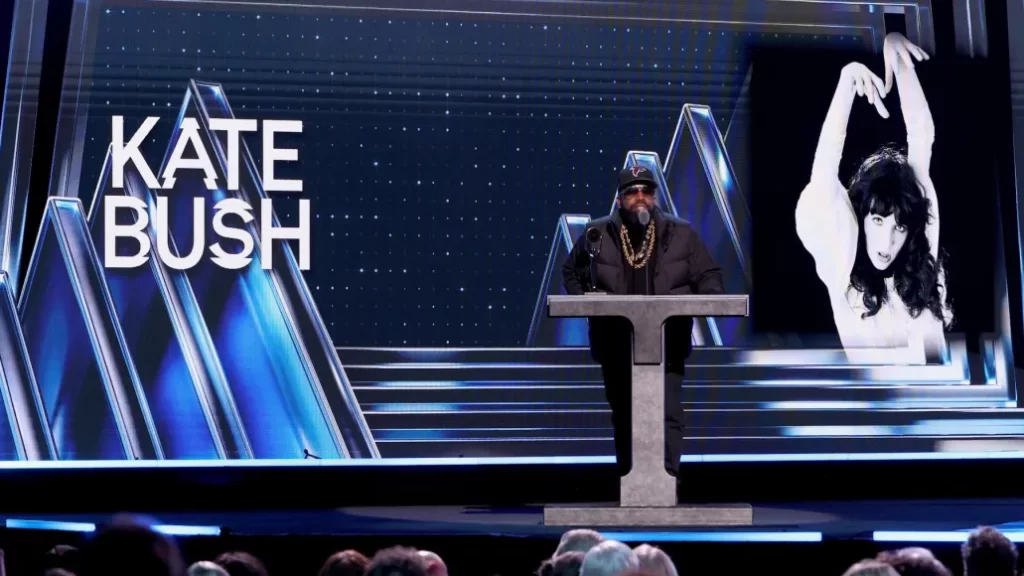 Here is the full text of Big Boi's induction speech:
Check it out: I fell in love with Kate Bush in middle school. My uncle Russell, my favorite uncle, turned me onto her and I listened to "Running Up That Hill" on my bike. I was that kid from Stranger Things. Like I'm talking about I really think they took my interview and put it in Stranger Things. So since then, I've been obsessed with her music and remained her biggest fan. I know what some of you are thinking: What does Kate Bush have to do with hip-hop? She is such a unique artist, you might as well also ask: What does Kate Bush have to do with rock'n'roll?

Obviously our music is very different. But in important ways, we're exactly the same. What I love about Kate's music is that I never know what sound I'm gonna hear next. She ignores anything that seems like a formula and instead just does whatever she wants to do, like me. She challenges me as a listener and expands my ears and my mind. No matter how many times I look to albums like The Dreaming or 50 Words for Snow, they sound fresh and surprise me every time. They fill with my head with ideas and expand my ambitions for what music can achieve. As a singer, Kate's voice is incredibly, incredibly inventive. Who sounds like Kate Bush? [sings] Nobody! … Like Keith Sweat say, haha. On stage, she's a miracle. Her songs sound the actual way we just hear them on their own, and in their performance, they actually become theater. Kate is a songwriter, producer, and performer without equal. If that's not hip-hop, I don't know what is.

When I didn't know Kate, I imagined she lived in London in a castle high on top of a mountain writing fairy tales and playing a big ass piano—super big, like Bugs Bunny big. The truth is a little bit different from that. I met Kate, we had long conversations, I introduced my family to her, and I met her son out at her shows in London. It was cool. We just two hearts, baby, let's go! It's no surprise that she had a surge of popularity decades after she emerged on the scene. After all, if you were hearing Kate's music for the first time, why wouldn't you believe she was a current artist? The only mistake you might make is that the artists she influenced had influenced her. But it's very much the other way around. Kate Bush has helped shape contemporary music, even the music of artists who have never heard of her. She is a true artist and a true visionary and that's why Kate Bush belongs in the Rock and Roll Hall of Fame.

Big Boi
To mark the Class of 2023 inductees, the Rock and Roll Hall of Fame museum in Cleveland, Ohio has launched a year-long exhibition including artefacts donated by the inductees. Kate has donated the bedroom set from her stop-motion animated film Mistraldespair. On her official site Kate says: 'I hope people will enjoy seeing this set from the animation, Mistraldespair. It's been sitting in our hallway at home for years. I'm going to really miss it, but take comfort from the fact that it's gone to a really good home.' Kate has also donated a storyboard for her Experiment IV video, handwritten lyrics for Cloudbusting and a copy of her book How To Be Invisible.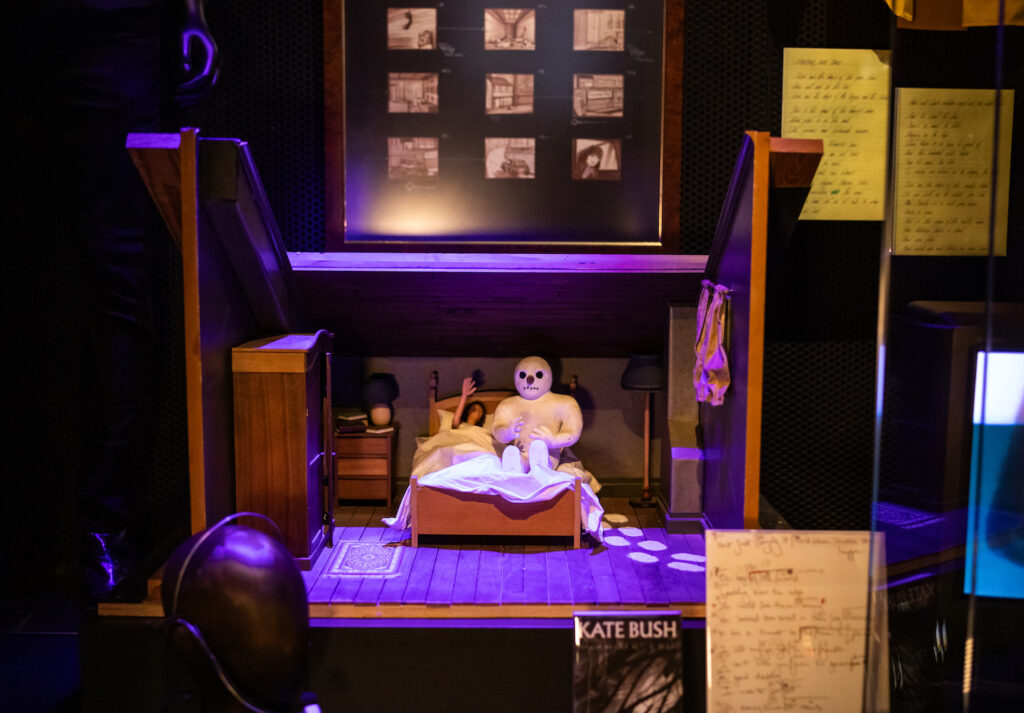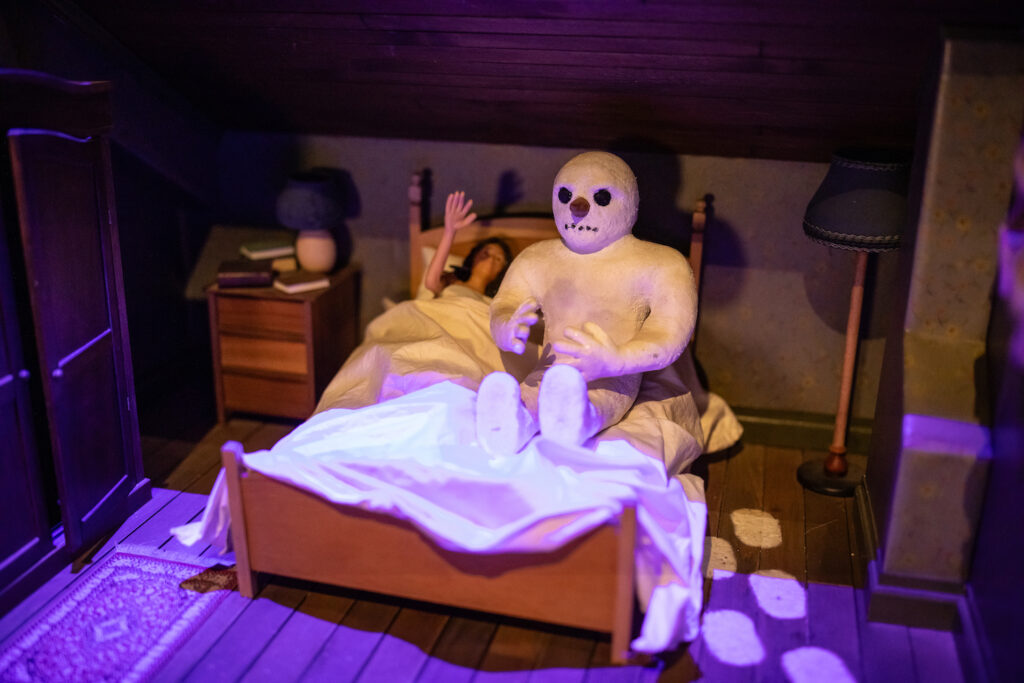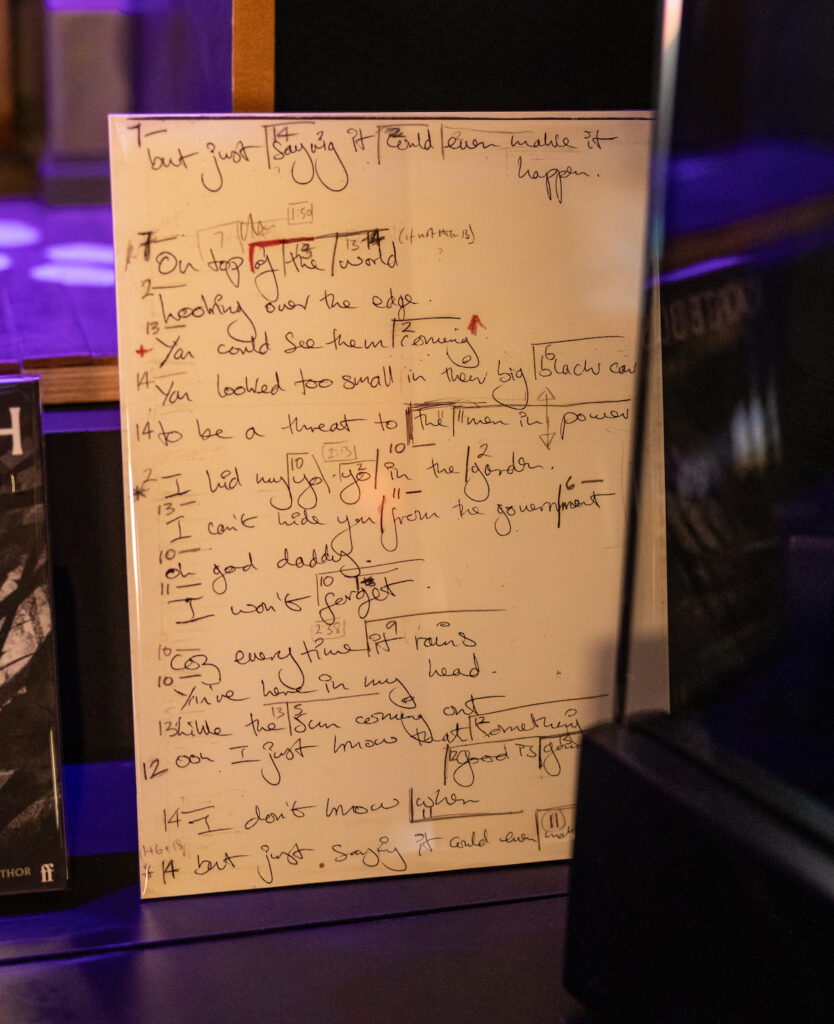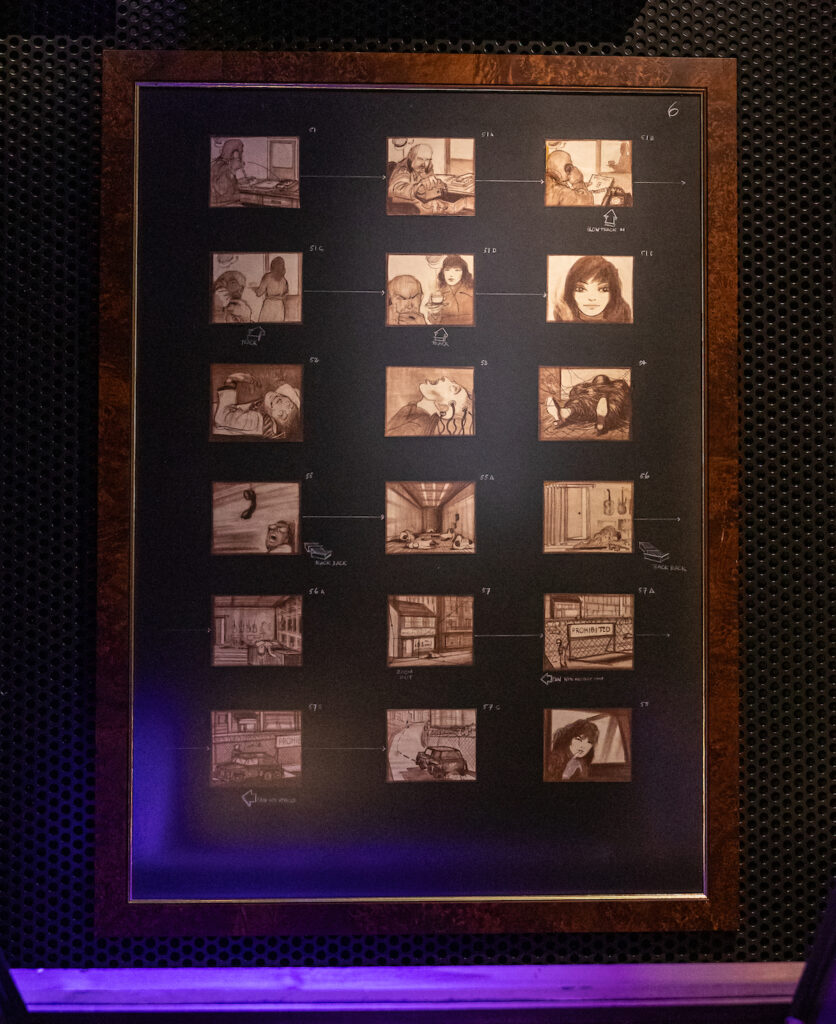 Finally, Kate also donated an original wire coat hanger headset that was invented for her 1979 tour! Fantastic! On her newly designed site's Lionheart album page, Kate remarks:
"The live shows followed shortly off the back of this album. Because I wanted to sing and dance, I needed a mic that didn't have to be held. Together with the live sound engineer, we invented the first headset. I suggested that we patent it, but he said 'How do we patent an old coat hanger bent into shape?' Because we didn't have time to troubleshoot, we'd often pick up local cab companies on the same frequency. These would go out over the sound system to the great amusement of the audiences!"