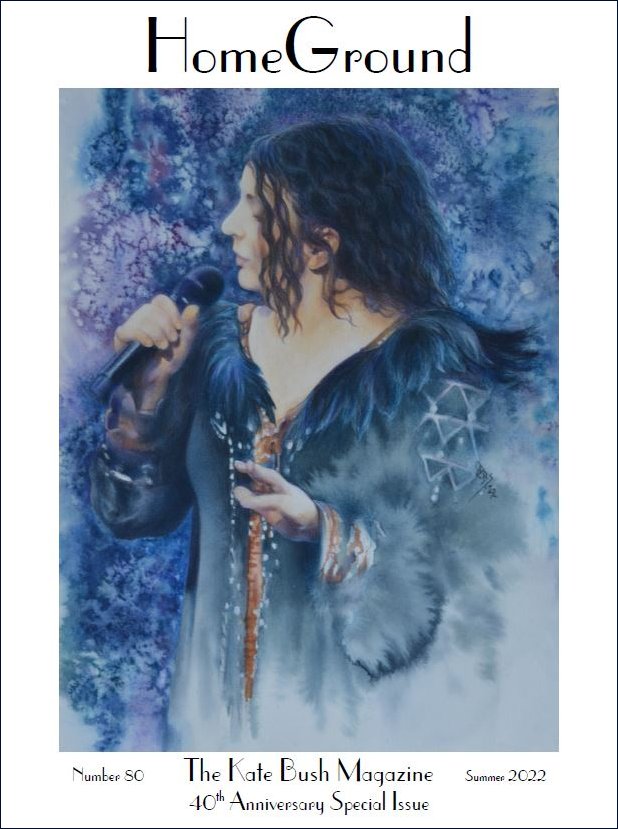 The HomeGround/KateBushNews team are very pleased to be able to make available the Special 40th Anniversary Issue of HomeGround, The Kate Bush Magazine which has been bringing all the best from the Kate-speaking world since 1982.
Over 134 colour pages this special issue reviews the decade since the last print HomeGround in 2012, and brings the story up to date to these astonishing times for Kate fans, with special contributions from Kate's brothers John Carder Bush and Paddy Bush, and some very special artwork from longtime principal HomeGround artist Debi Bowes, and also from Andrew Fry, Neil Sherriff, Madeleine Mitchell Rishton, and Sam Burton. Our special thanks to them.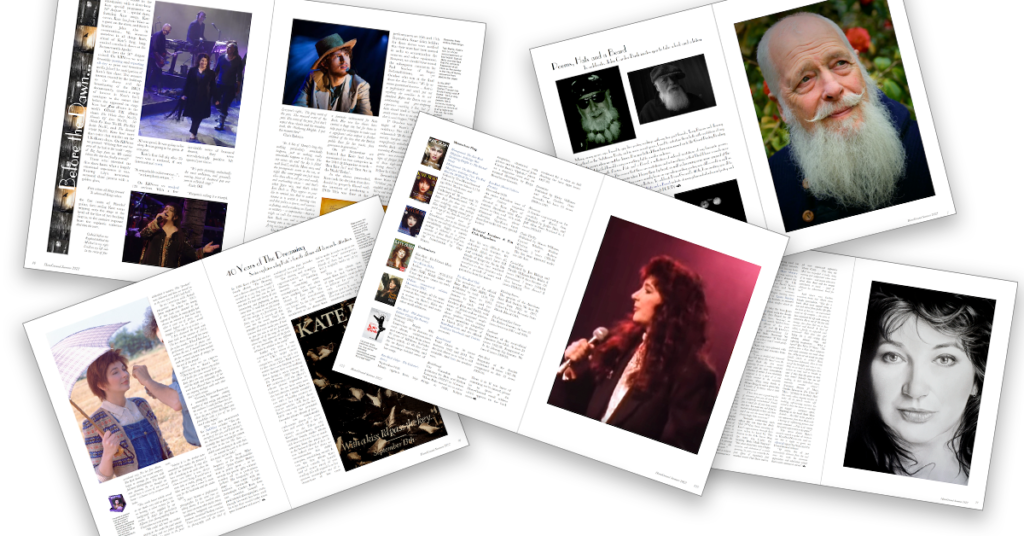 The issue includes a major section on Kate's Before the Dawn live shows in 2014, with appreciations of the shows from those who were there, and curious tales around the whole event.
Michael Mayell of Cloudbusting and Sue & Ian Crowther look at the growing area of Kate tribute bands and Dave interviews Sarah-Louise Young of the highly succesful West End Show An Evening Without Kate Bush. Seán and award-winning novelist Paul Burston cover that other important anniversary, 40 Years of Kate's transcendental fourth album The Dreaming
There are special features on Kate's lyric book How to be Invisible, and John Carder Bush's essential Kate: Inside the Rainbow. Michael Byrne writes about how the beautiful Finding Kate came to be and Antonello Saeli tells us about his new novel, Aerie. Finally, we have a new substantial Kate Bibliography in which we try to cover all known Kate related publications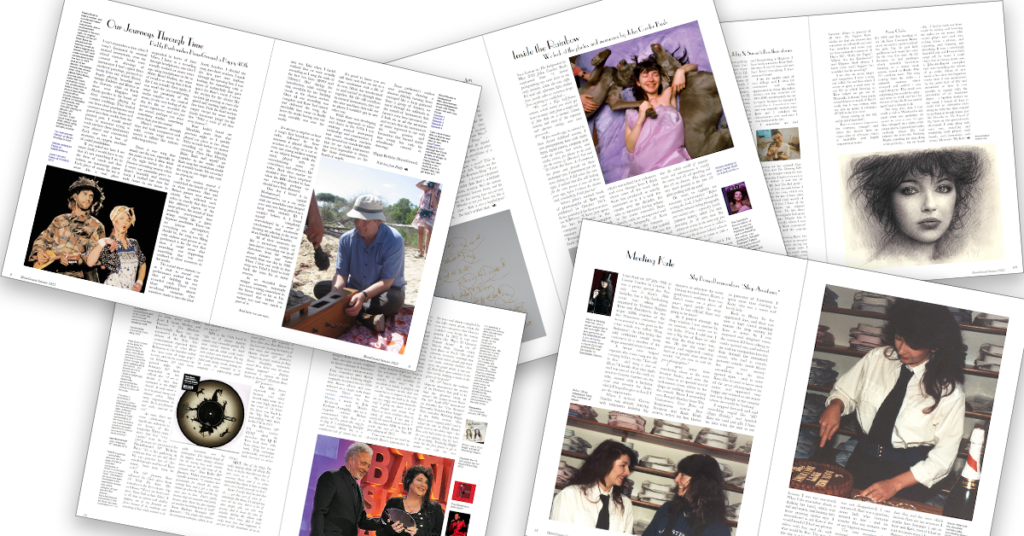 Thomas Dunning writes about the new tracks and artists on the recent expansion of his classic Kate covers album I Wanna be Kate. Sharon, who veteran HomeGround readers will recall, and more recent fans share their Kate experiences, and some bring their creations. And there are paper dolls, poems, letters and a Kate Mastermind Quiz to test your Kate-related brain.
We must say thanks to everyone who sent in contributions. As is usual our problem was not finding material to put in, but what ultimately what to leave out. Perhaps, if everyone likes the idea there will another download HomeGround before too long and what we couldn't use this time will find a place.
How do I get my free copy of HomeGround 80?
Option 1) PDF download! You can download this special issue of HomeGround HERE – this is a PDF document file that you can read on your computer, print out at home if you wish (check your colour ink supplies!) and it also has the added advantage of having clickable links (they're in dark blue text or sometimes they are images you can click on in the margins) – these link out to websites, articles and videos etc – very handy!
Option 2) View online! You can read this special issue of HomeGround on any browser/device below as a flipbook. This is quite handy and we think you'll only have to click away one pesky ad before enjoying your read. This version doesn't have the active links that the PDF version above has. NB: We recommend that you view it FULLSCREEN. To open in Fullscreen click on the three dots on the top menu and select the Fullscreen option from the dropdown. You may need to close one brief advertisement when the magazine first opens. For iPads/tablets it may be better to use this direct link to view the magazine online. Enjoy!